Leader of the Labor Party of Georgia, ex-presidential candidate Shalva Natelashvili is in favor of opening American military bases. Moreover, the Georgian politician proposed to place a nuclear
weapon
USA.
He wrote about this today on his Facebook page.
In Georgia, it is necessary to immediately open US military and naval bases and deploy nuclear weapons.
- suggested the politician.
He considers these steps to be an indispensable condition for Georgia's preservation of its sovereignty. And as soon as the military bases of the United States are opened, foreign investors will immediately pour into the country. Another "positive" point, from Natelashvili's point of view, will be that the Kremlin will not like the appearance of American military installations near the Russian borders.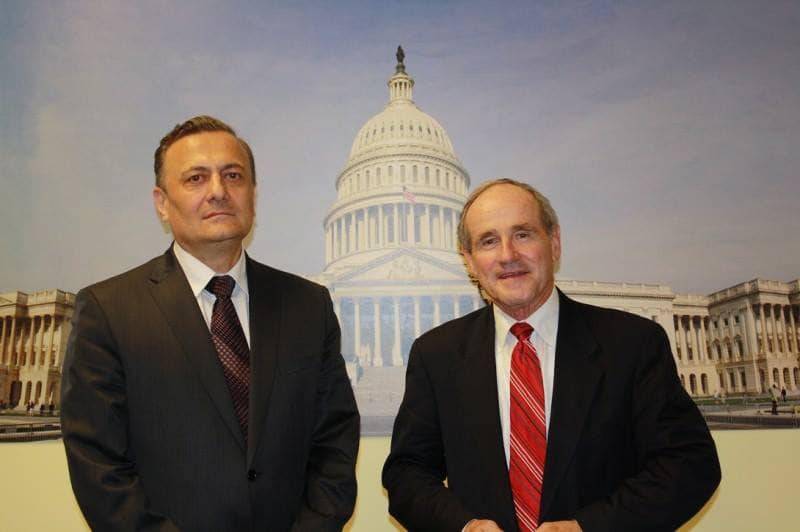 With US Senator Jim Rich
The idea of ​​placing US nuclear weapons in Georgia has been pursuing the opposition politician for a long time. Last summer, he already spoke on this topic. He stated that Putin is hatching plans to dismember Georgia in order to annex it to Russia in parts. And first of all, the President of the Russian Federation allegedly wants to create a "sanitary corridor" through Georgian territory to the Russian base in the Armenian city of Gyumri. Natelashvili believes that recognition of the genocide and occupation of Georgia, as well as the deployment of American military bases in the country, will help to avoid this.