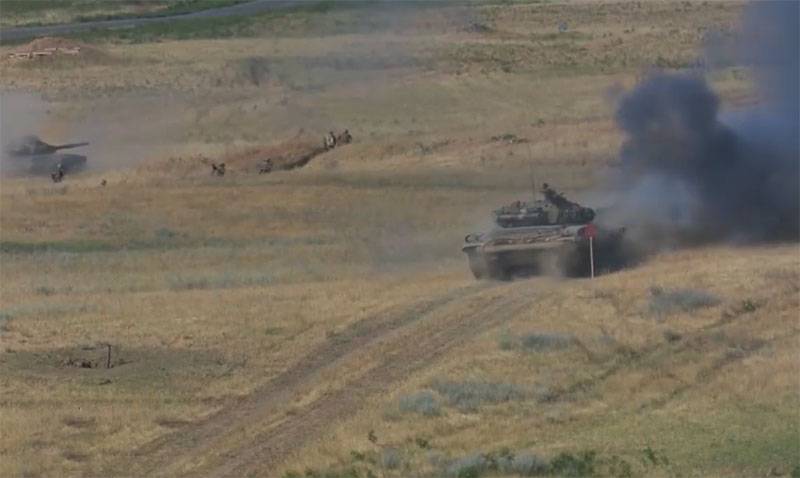 The Ministry of Defense of Armenia has disseminated a video titled "Guys reflecting enemy attacks." This video has garnered special attention and is being actively discussed online.
The discussion is related to the strange tactics used by the troops. In particular, those shots where
Tanks
and the infantry are moving in parallel directions, with the infantry soldiers clearly in front of the line of at least one of the armored vehicles.
The network suggested that the infantrymen were not ahead of the tanks, but simply moved parallel to the front line, covered by the tank on the left in the frames. But this assumption is clearly not true, as can be seen from the actions of the tank crew on the right in the frame (about the 13th second in the video).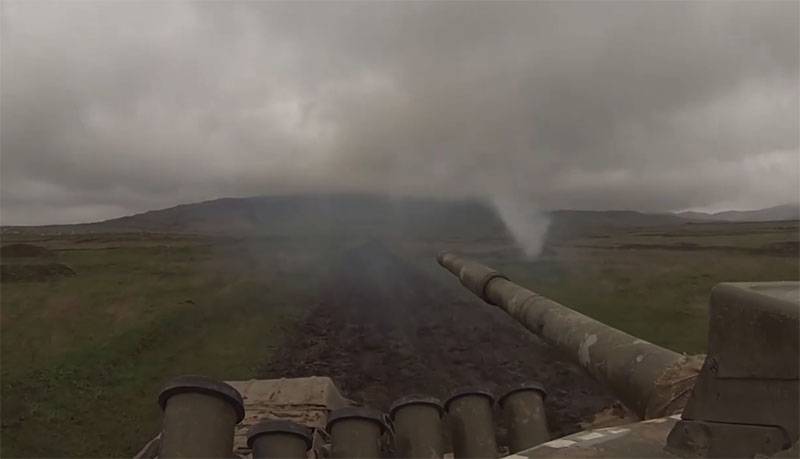 The tank, being in motion, fires a shot exactly in the direction in which the movement (and his, and the infantrymen, and another tank) in the frames is carried out. This means that the enemy (or the alleged enemy) is exactly in front, and not on the side, as in the above-mentioned assumption.
Even if the above-mentioned video fragment contains training actions, it can be stated that tactics are in any case extremely dangerous from the point of view that, when used in practice in combat, there are high risks of unjustified losses among the infantry personnel. Infantry, which the Armenian side trains and uses in operations in the conflict zone.
It should be noted that the fighting continues after the conclusion of agreements on a humanitarian truce. The truce involved an exchange of prisoners and bodies of the dead, but so far nothing has been reported about such an exchange. The parties to the conflict continue to blame each other for the escalation of the situation and violations.