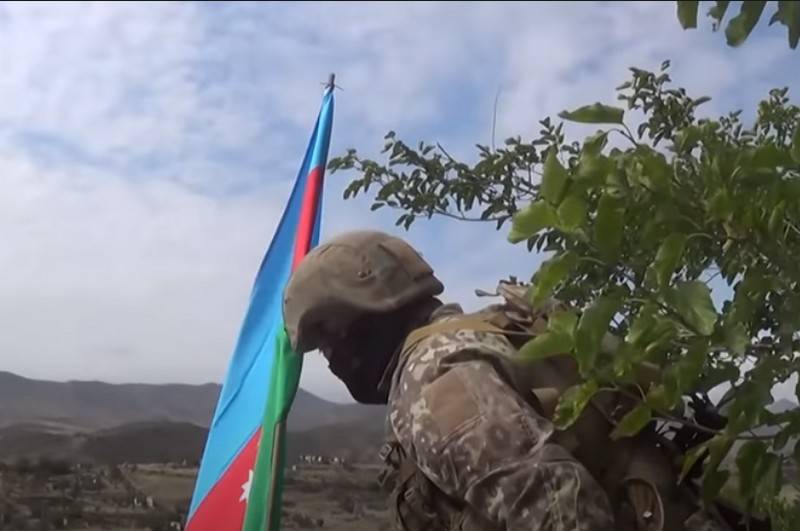 The authorities of the unrecognized Nagorno-Karabakh Republic accused the Azerbaijani army of continuing hostilities in the area of ​​the city of Hadrut. According to the press secretary of the president of the republic, Vahram Poghosyan, Baku continues to attack the city.
The enemy, concentrating large forces in this direction, is trying to invade the city. The defense army is fighting for every inch of land
- said Poghosyan, adding that the offensive of the Azerbaijani army units is being conducted in several directions at once. In response to the offensive, the defense army "retaliates."
At the same time, the Armenian Unified Information Center operating under the Armenian government published data on the losses of the Azerbaijani army since the beginning of hostilities. According to the cent, the Armenian army in Karabakh destroyed 514 armored vehicles and 168 drones of Azerbaijan. Losses killed from the side of Baku amounted to 4919 people.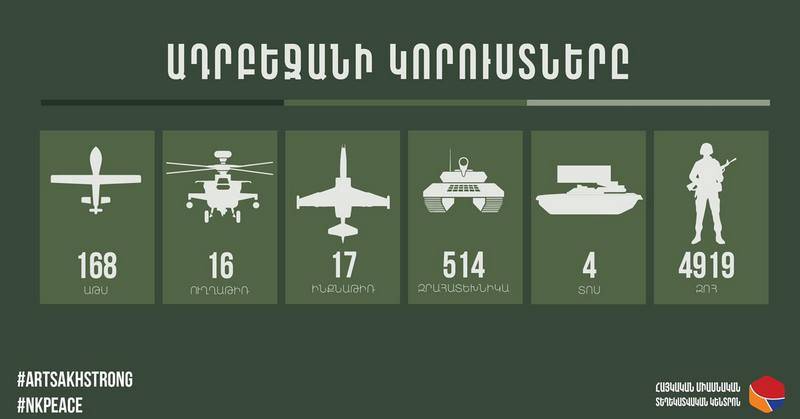 In total, 168 drones, 16 helicopters, 17 aircraft, 514 armored vehicles, four heavy flamethrower systems were destroyed
- said in a statement.
In turn, Azerbaijan reports about three destroyed today unmanned aerial vehicles of the Armenian Armed Forces. At the same time, it is specified that two of them were destroyed on the Armenian-Azerbaijani border.
On the night of October 12, Azerbaijani air defense units destroyed two enemy unmanned aerial vehicles (UAVs) on the Tovuz direction of the Armenian-Azerbaijani state border. Another UAV was destroyed at about 10.00 (9.00 Moscow time) in the direction of the Agdam region
- reported in the Ministry of Defense of Azerbaijan.