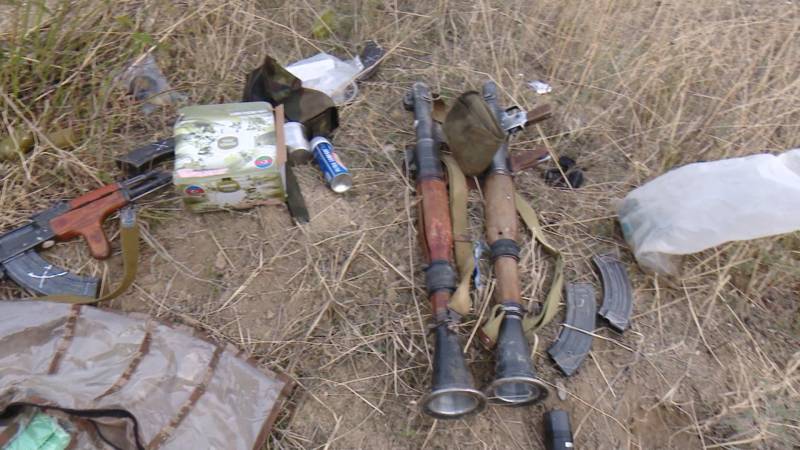 The Armenian and Azerbaijani sides of the armed conflict cannot come, as they say, to a common denominator on the content of the humanitarian truce.
Let us recall that the agreements reached in Moscow by the heads of the Foreign Ministries of the Transcaucasian republics envisage a ceasefire for the exchange of prisoners and bodies of the dead. However, the ongoing battles do not allow this.
Shushan Stepanyan, spokesman for the Armenian military department, using both Armenian and English on Facebook, writes the following:
A joint statement issued at the level of foreign ministers on October 10 clearly states that the exchange of bodies and prisoners of war held in Artsakh "Azerbaijan" should be mediated by the International Committee of the Red Cross (ICRC) in accordance with the criteria of the latter, which is currently no. Due to the ongoing fighting.
Further, it is stated that the matter is in "provocations of the Azerbaijani side," stating that Armenian troops allegedly fired at Hadrut and Jabrayil, destroying the vehicle of the ambulance mission.
Meanwhile, the Ministry of Defense of Azerbaijan has distributed a new video from the village of Sugovushan, previously taken by Azerbaijani troops under their control.
There are no local residents in the village, there are abandoned pets. The Azerbaijani military is sticking images of the state flag on the buildings of this settlement.
In turn, the Ministry of Defense of the unrecognized Nagorno-Karabakh Republic declares that it has stopped the attempts of Azerbaijani troops to attack in the northeastern direction. It is reported that the Azerbaijani Armed Forces have lost two armored vehicles and several dozen people from the personnel of the units involved in the offensive. On the eve in Armenia, it was announced that the Azerbaijani troops had attempted an offensive in the southern direction in the zone of the armed conflict.