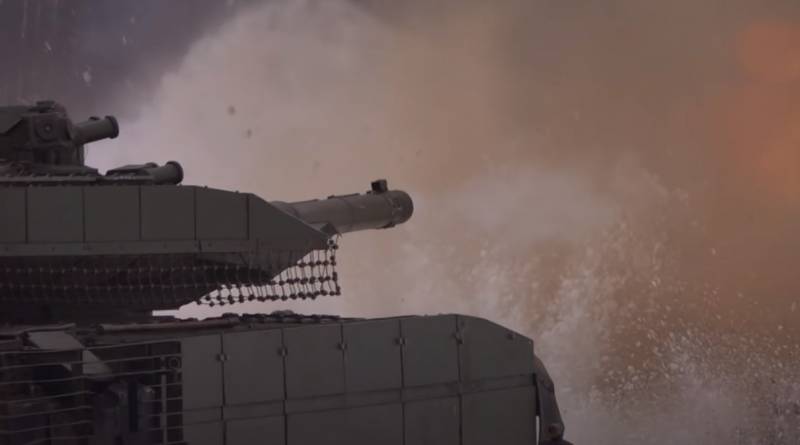 High popularity of Russian
tanks
The T-90 is also provided at the expense of a much lower price in comparison with other advanced MBT models offered on the world market.
The first place in terms of cost, as indicated by the Vietnamese publication KienThuc, no longer belongs to the French main battle tank AMX 56 Leclerc: the "podium" is now occupied by the newest Japanese Type 90. This "unique tank with the ability to change the center of gravity" will cost the buyer up to 9,4 million $ per unit.
In second place is the representative of Korea - K-2 Black Panther, designed and developed by the country independently.
The AMX 56 Leclerc, once considered the most expensive in the world, dropped to third place. Thanks to the improved production line, the Leclerc cost is reduced. In total, 862 units were produced on it at an average price of $ 8,5 million each.
British Challenger 2, positioned as the "safest" tank in the world, is offered for $ 6,8 million. The German Leopard 2A6, one of the most advanced versions of the base Leopard, currently costs $ 6,7 million. The American M700 Abrams tank will cost $ 000 less.
The only MBT in the world capable of carrying troops is the Israeli Merkava Mk IV, each of which costs $ 5 million. Tank "futuristic design" T-14 "Armata", the most modern MBT in Russia, costs only $ 3,7 million. The Chinese Type 99, massively purchased by the PLA (about 500 vehicles arrived), costs $ 2,6 million.
The T-90S tank, which, among others, is owned by Vietnam, is by far the most popular MBT in the world, and costs $ 2,5 million. The T-72 tank, priced at only $ 1,5 million, is still considered the cheapest modern MBT in the world. Even the Russian military continues to use them as the main [strike] force due to their cost
- notes KienThuc.