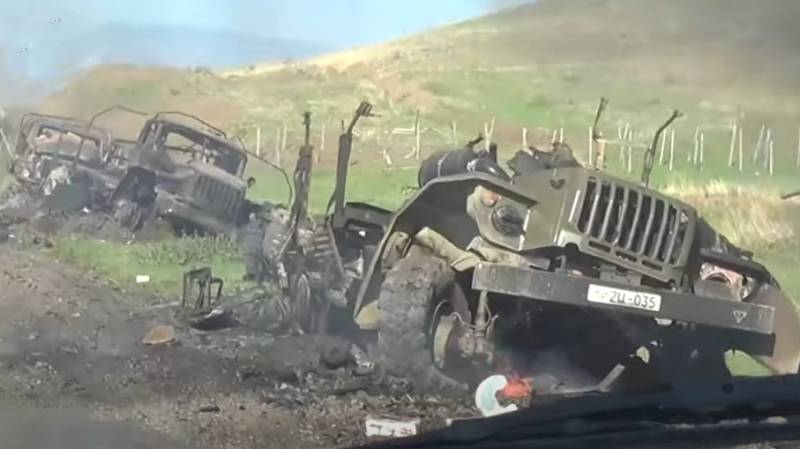 The Ministry of Defense of the Republic of Armenia informs that the Azerbaijani side has actually completely abandoned the observance of the humanitarian truce, which was agreed upon in Moscow.
According to the official representative of the military department, the Azerbaijani army continued active hostilities in the southern direction in the conflict zone in Nagorno-Karabakh. In Armenia, they say that the Azerbaijani army has launched a new offensive there.
The destruction of Azerbaijani equipment was demonstrated: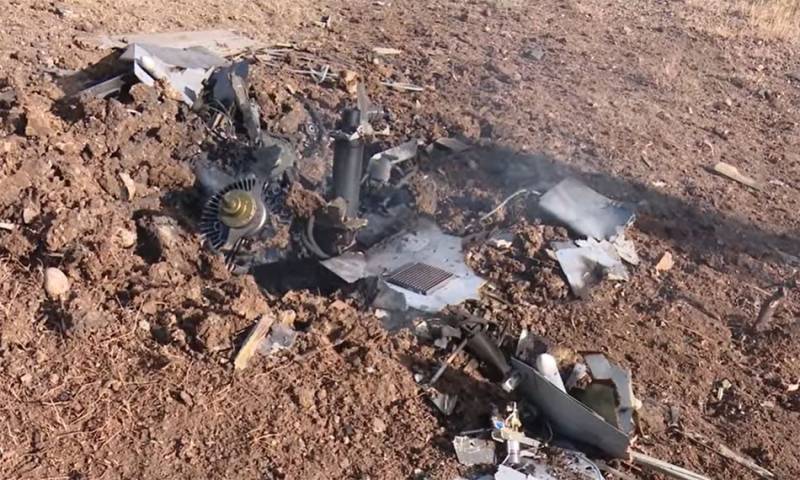 The Azerbaijani side actually confirms the data that de facto there is no talk of any ceasefire. So, on the network, personnel from the Ministry of Defense of the republic appeared, showing the burned equipment of the enemy - the troops of the unrecognized Nagorno-Karabakh Republic - on the side of the road. The footage shows burnt-out army vehicles with Armenian numbers.
It is noted that the armed forces of Azerbaijan took control of the settlement of Horadiz, located in the Fizuli region. This is at least the third settlement that has come under the control of the Azerbaijani army over the past couple of days.