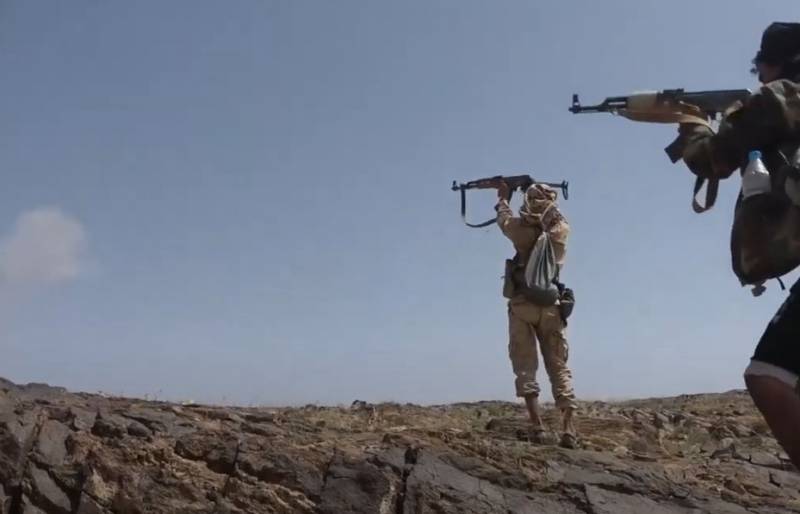 Footage from Yemen is circulating online. This is a one-minute video that captures the movement of one of the representatives of the Houthi group operating against the Yemeni government forces and the so-called Saudi coalition.
Husit carries his wounded comrade on his shoulder, quickening his pace and often almost running. At this time, fire is fired at him from a small
weapons
.
The footage shows how bullets hit the ground literally a meter away from a moving person. At the same time, their movement is carried out in an open, open space, where there is no way to hide.
#Yemen... Hussit carries out his wounded comrade under the fire of the Saudi coalition pic.twitter.com/FOf7wYBkA8

- Volodin-Topwar (@VolodinTopwar) October 11, 2020
This video is actively discussed on the network. Some believe that a fighter of the Houthi detachment is showing real courage and heroism, taking out a wounded comrade from under the fire.
Others called this option of movement in open space under enemy bullets "dementia and courage", noting that the Houthi detachment could have already lost two of its soldiers due to the extreme risk.
This is some kind of madness and incredible risk.
Also, a version appeared on the network that the footage was "training in one of the Houthi units - for psychological endurance." It is noted that with such a fire from an automatic weapon, a person walking through the desert in real combat conditions would have long been hit by a bullet. However, in the Arab segment of the Internet, such statements and assumptions are refuted.