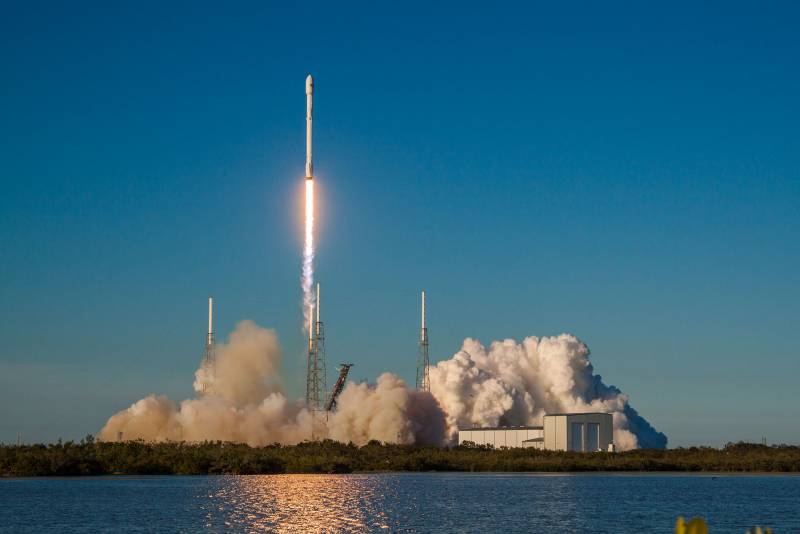 The American military, together with Elon Musk, are developing a rocket capable of moving at a speed of 7,5 thousand miles per hour (more than 12 thousand km / h), as well as sending 80 tons of cargo into space and landing it anywhere in the world in about an hour.
The head of the US Transportation Command, General Stephen Lyons, said that contracts were signed with SpaceX, which provide for a technical and cost estimate of the issue. Musk's proposal to replace classic transport aircraft with special missiles came.
The newspaper The Sunday Times writes about this.
Texas-based aerospace firm XArc has also signed a contract to join the exploration program.
The first tests proving the fundamental possibility of this method of cargo delivery are expected next year.
It is assumed that the rocket flight from Cape Canaveral to the Bagram airbase in Afghanistan, located at a distance of more than 7 thousand miles (more than 11 thousand km) from the cosmodrome, can be completed in about an hour. The US military transport aircraft C-17 Globemaster, which has a top speed of 590 mph (about 950 km / h), will take about 15 hours to do this.
Vice Admiral Dee Mewborn, Deputy Commander of Transportation, calls the project "one of the greatest transportation revolutions since the advent of aircraft."
It is not reported how much such a delivery will cost, and whether the "cargo" rocket will be reusable, nor is it reported about its probable parameters at the final stage of the flight.