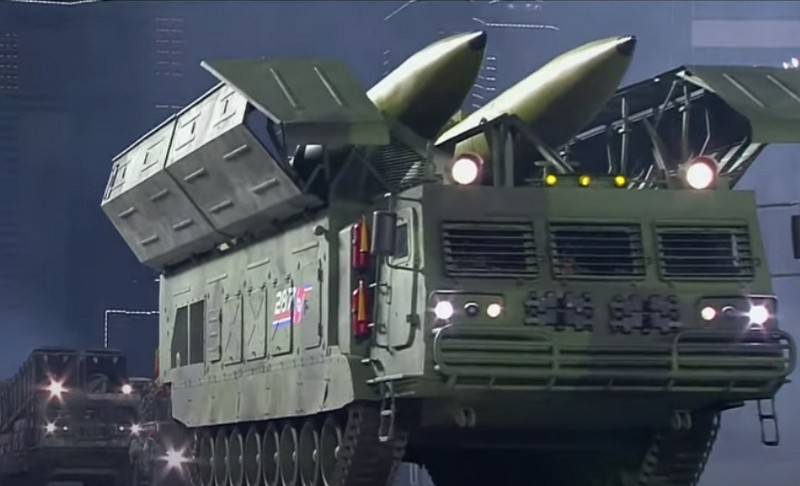 Pyongyang hosted a grand military parade in honor of the 75th anniversary of the Workers' Party of Korea on Saturday evening, celebrated in the DPRK on October 10. During the event, new military equipment and weapons were shown, including the latest examples of ballistic missiles.
Foreigners were not allowed to the parade, including diplomats in the country, all foreigners were strongly discouraged from approaching the central square of Pyongyang. However, the DPRK leadership promised to show the recording of the event on television. Before the parade, the leader of the DPRK, Kim Jong-un, traditionally addressed the North Korean people. In total, the event took more than 2 hours.
As noted by the South Korean military, who closely followed the parade, during the event in Pyongyang, North Korea demonstrated new models of ballistic missiles and MLRS. The so-called "super-large MLRS", "large-caliber guided MLRS", as well as a short-range ballistic missile of the "Iskander" type, which were tested in 2019-2020, were seen in the columns of the equipment.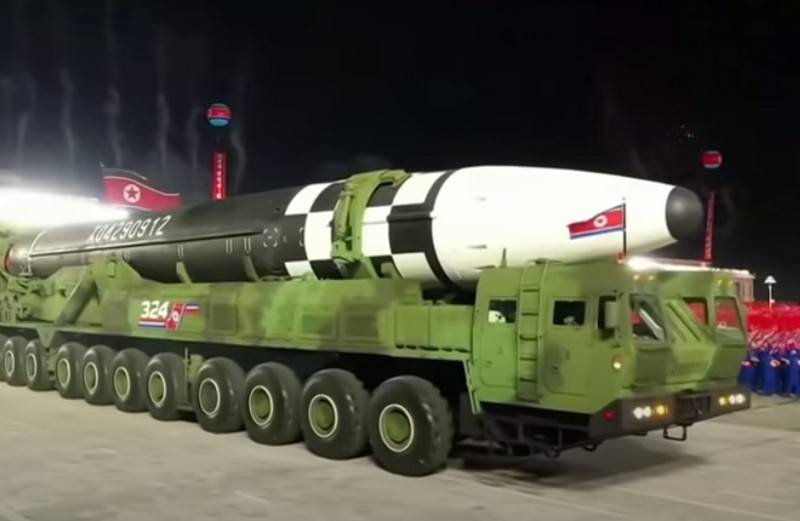 Particular attention was drawn to the newest intercontinental ballistic missile (ICBM), which had no name on board. In terms of its size, it is larger than the known latest modification of the Hwaseong-15 ICBM and, presumably, has a range exceeding 13 km. Also on display was the new Pukkykson-4A SLBM (submarine ballistic missile).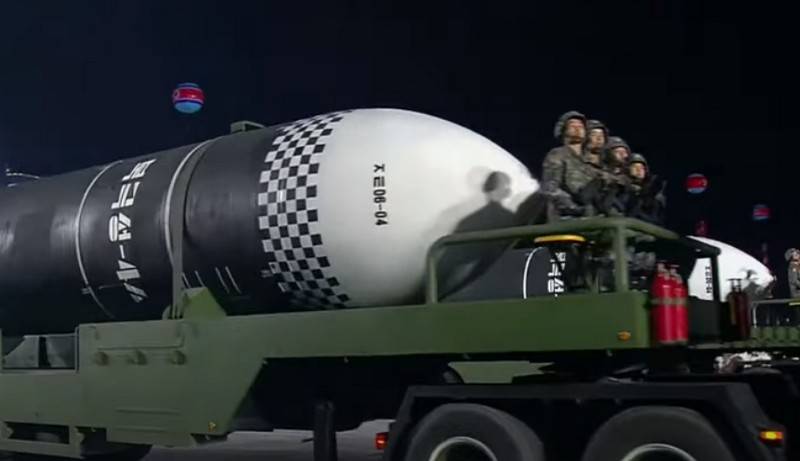 The Pentagon has already reacted to the new North Korean missiles and promised to "study them thoroughly."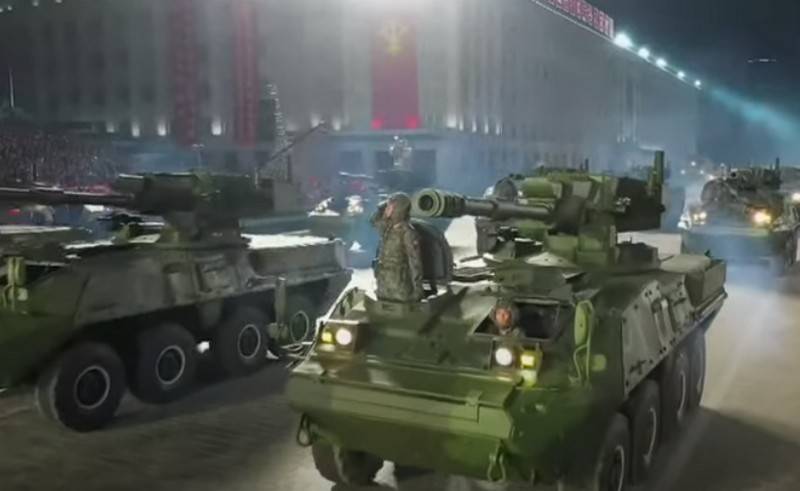 In the column of armored vehicles, both the already demonstrated samples and new equipment were shown. A new self-propelled gun or a wheeled tank based on the modernized BTR-80 attracted attention. A kind of howitzer of caliber from 100 to 122 mm is installed on it as a weapon, it is not precisely established. This technique has not been demonstrated previously.
According to military experts who have already studied the video of the parade, the bulk of the equipment and weapons of the North Korean army are clones or analogs of already released Chinese-made weapons. This mainly applies to the equipment of soldiers, armored vehicles, air defense systems. The DPRK army is gradually getting rid of obsolete Soviet-made models, replacing them with more modern weapons, created either independently or with the help of China.