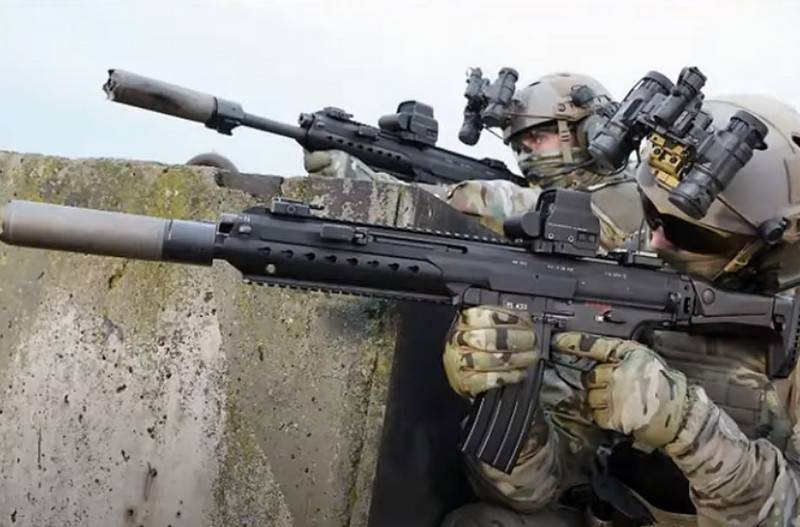 The Bundeswehr was left without a new MK556 assault rifle, previously selected during the tender of the German Ministry of Defense. According to German media outlets, the military department has withdrawn an already concluded contract for a CG Haenel assault rifle from Suhl in Thuringia.
The German Ministry of Defense on Friday withdrew the contract for the supply of 120 thousand new assault rifles Maschinenkarabiner 556 (automatic carbine of 5,56 mm caliber) to the Bundeswehr. The reason for this was a complaint by Haenel's competitor in the tender for a machine gun for the Bundeswehr - Heckler and Koch.
As explained in the military department, CG Haenel may have violated patent rights, so the victory in the tender is canceled and the contract is revoked. Now it becomes completely unclear when the German army will begin rearmament, and which machine gun will eventually receive.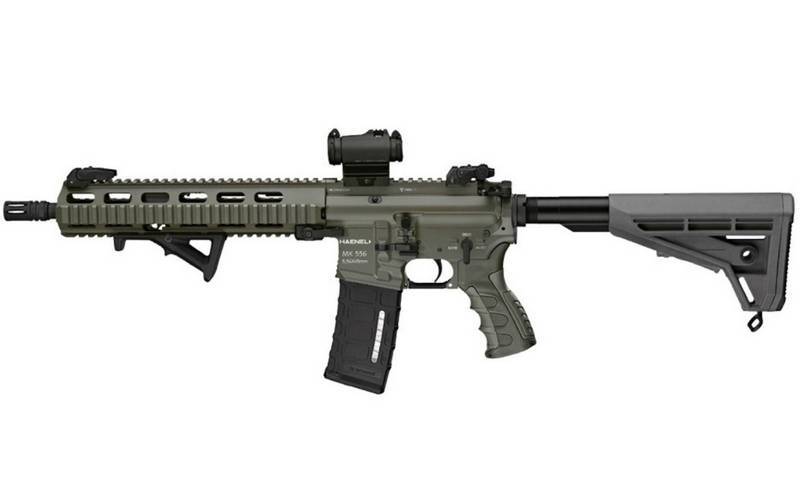 In mid-September of this year, the German military resource Soldat & Technic reported that the German company CG Haenel had won the competition from the German Ministry of Defense for the supply of a new assault rifle and the military department had already signed a contract for the supply of 120 MK000 rifles (Maschinenkarabiner 556). Deliveries are expected to start in October-November this year. The contract value was 556 million euros.
The MK556 rivals in the final of the tender were the HK416 and HK433 automatic rifles from Heckler & Koch, and the HK416, which was considered the favorite of the competition, lost due to its high cost.
The CG Haenel company is known for the fact that during the Second World War its co-owner, designer Hugo Schmeiser, created the world's first serial machine gun for an intermediate cartridge, the famous StG44 "Sturmgever". The company is currently owned by Caracal International LLC from Abu Dhabi.
The new MK 556 rifle is a clone of the American AR15 / M16 rifle with a modified gas engine. It is equipped with barrels of different lengths - from 266 to 408 mm and has a mass from 3,3 to 3,6 kg, respectively. The 5,56x45 mm NATO cartridge is used as ammunition, the magazines are compatible with M16 rifles and M4 carbines and hold 30 rounds.