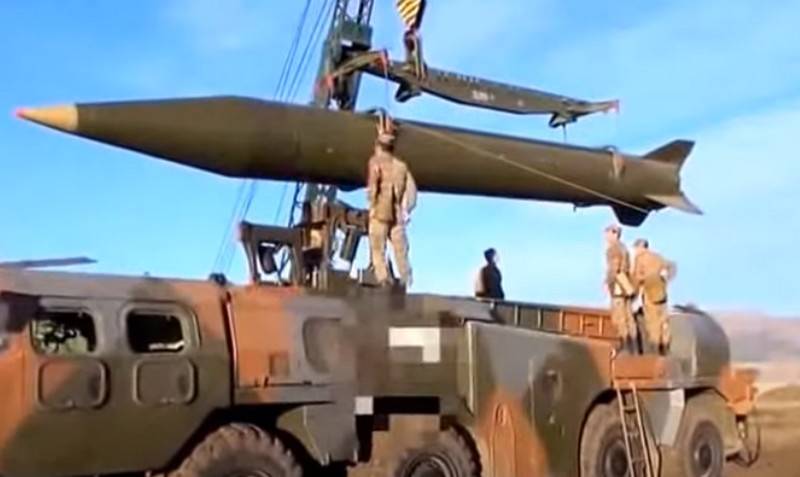 A video of the use by the Armenian military of the 9K72 Elbrus operational-tactical missile system (OTRK), NATO designation SS-1C Scud-B (Scud - "Wind Gust", "Shkval"), created on the basis of the Soviet liquid-propellant single-stage missile 8K14 (R -17). A couple of videos of the rocket launch are posted on the YouTube channel.
Both videos on the channel were published on October 9, however, there is no explanation of when the Elbrus OTRK was used. The opinion is expressed in social networks that the launch of the rocket is associated with another armed conflict between Armenia and Azerbaijan, which broke out on September 27 this year in the territory of Nagorno-Karabakh. However, no official reports on the use of this complex by the Armenian Ministry of Defense have been received, the Azerbaijani military department also does not comment on this video in any way. Perhaps the video shows the exercises of the Armenian Armed Forces with live firing of the OTRK, conducted earlier in secrecy.
Note that according to available data for 2019, the Armed Forces of Armenia were armed with 8 launchers of 9K72 Elbrus OTRK. There is no information about the state of the complexes. In 2012, it was reported that the complexes available to Armenia underwent a number of modernizations and improvements, which ultimately led to an extension of the service life, an increase in the accuracy of destruction, as well as a significant reduction in the preparation and launch time of missiles.
The operational-tactical missile system 9K72 "Elbrus" with an 8K-14 (R-17) missile is designed to engage manpower, command posts, airfields and other critical enemy targets. OTRK was developed in 1958-1961 in SKB-385 (chief designer - V.P. Makeev) with the participation of a number of design bureaus and research institutes. It was adopted by the Soviet army in 1967. The declared range of destruction is 300 km.
Let us remind that the Armed Forces of Armenia have modern Iskander-E missile systems purchased from Russia.