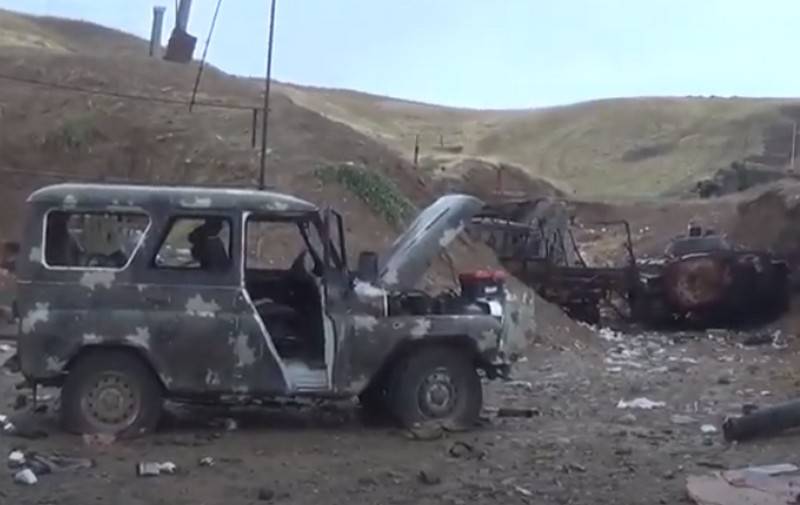 The announced ceasefire agreement on the territory of Karabakh from 12:00 on October 10, 2020 was immediately violated. Armenia and Azerbaijan accused each other of continuing the shelling.
Ignoring the humanitarian ceasefire announced on October 10 at 12:00, Azerbaijani units launched an attack on the Karahambeyli section at 12:05. Units of the Artsakh Defense Army take appropriate measures to suppress the enemy's attack
- said the press secretary of the Armenian Ministry of Defense Shushan Stepanyan.
According to the report, the units of the Karabakh defense army have stopped fighting. At the same time, the Azerbaijani army continues shelling the city of Hadrut. In addition, Yerevan accused Baku of shelling Armenian territory.
The enemy struck at the Yeritsvank rural community, as well as at the Syunik region of Armenia, the Kapan region, Artsvanik region. There is one victim
- Artsrun Hovhannisyan, a representative of the Armenian Defense Ministry, said on Facebook.
In turn, the Ministry of Defense of Azerbaijan announced the shelling of the cities of Teter and Agdam by the Armenian side.
Baku and Yerevan accused each other of gross violation of the ceasefire, while rejecting mutual accusations of continuing hostilities.