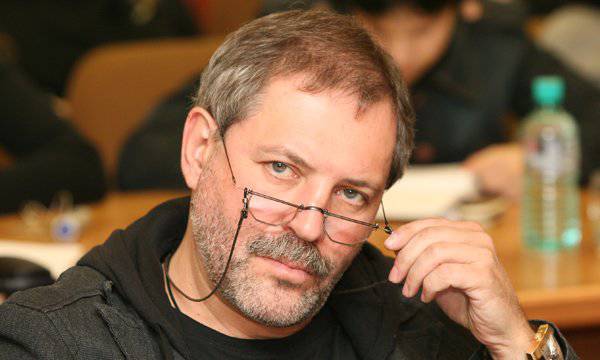 Four years later, on this occasion, one can say basically the same thing, which was clear then. Now it has become quite obvious, but earlier it was some kind of speculative construction, but I said this from the very beginning.
So. The actions of our Russian authorities were justified, absolutely necessary, and from a global political point of view, they were positive. If Russia did not agree to this, did not dare to resist and fulfill its obligations, it would cease to be an international entity. The position of Russia and its understanding on the part of the adversaries and allies has extraordinary changed. In my opinion, it has changed absolutely positively for us. It is clear that this was not a war with the Georgians. I would not exaggerate
historical
sympathies, they're just not idiots and weren't hired to fight with Russia. When it became clear that this was a war with Russia, they said something like: "So you mean it? Excuse me!".
We have contributed in an extraordinary way to strengthening the regime of Saakashvili.
I will not consider military-technical aspects now, they have already been considered, but I believe that this war has accelerated a very controversial but organically necessary reform in the army. This is very good, and now we have, if not a completely reformed army, then some kind of working matrix, which can be filled with content — personnel and military-technical. No armaments program without this reform would be possible, and the implementation of an armaments program is the most serious thing that is happening in our economy.
Now consider the specific geopolitical consequences. We have come to the recognition of the so-called international community, and more precisely the West, Abkhazia and South Ossetia, Russia's de facto satellites. And we came almost de jure to recognize Georgia as a protectorate of the United States. From a geopolitical point of view, this is our direct defeat. We have contributed in an extraordinary way to strengthening the regime of Saakashvili. We just politically served the current regime, and not only him, but the entire Georgian elite. It turns out that we helped them, because the spilled blood and the fact of occupation (as they consider) part of the territory of Georgia, naturally, did not contribute to strengthening the position of the pro-Russian forces in Georgia. In fact, Russia did not bet on these forces, it ignored them, and that is why, at the time of the outbreak of the war, Russia practically had no other tools and no other possibilities besides those we had stopped at.
We ourselves, with our own hands, have retained a strategic point, a strategic base for working against us.
That is, from a military point of view, Georgia was defeated, from a political point of view, it ceased to exist, there was no state. With her, you could do anything. Just how and why? We had no one to rely on there, we had no opportunity but to retreat. No options. This is the result of our, undoubtedly our, policy of previous years. That is why this war was unfinished from the point of view of all the classical parameters. The military defeat of the enemy is not completed, the political defeat of the enemy is not completed. In practice, we ourselves, with our own hands, retained a strategic point, a strategic bridgehead for working against us with all kinds of means, as well as for solving our tasks with our geopolitical enemy. Georgia has a strategic position in the region, and this is much wider than even Transcaucasia (look at Syria and Iran!). We can treat Iran as we please, but we are not interested in strengthening the United States' ability to kill Iran, and this has a direct bearing on Georgia. From this point of view, this is a frozen story. She can't end this way. This boil will explode, and I have a feeling that it will explode soon enough.