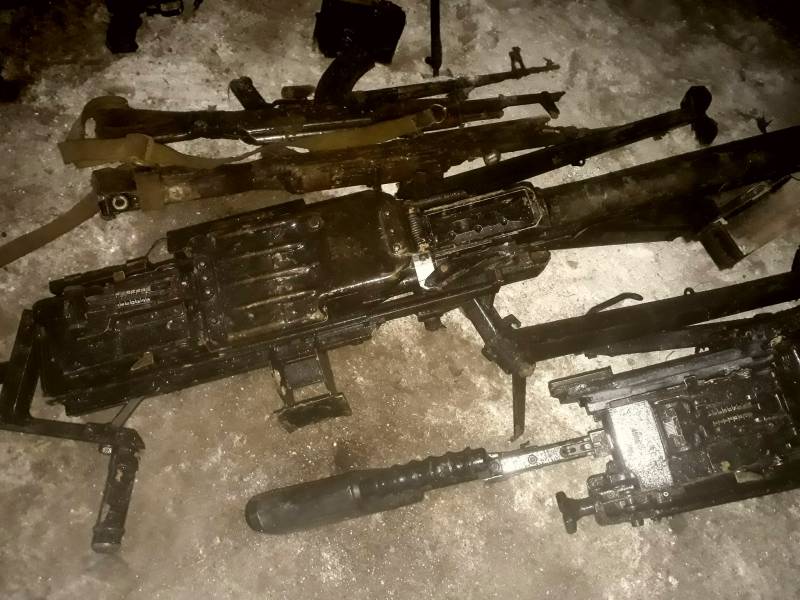 Contrary to initial forecasts, the armed conflict that broke out in the Caucasus, apparently, is far from over. Unlike previous exacerbations of the confrontation over Nagorno-Karabakh, this time Azerbaijan, which is relying on open and powerful support from Turkey, does not intend to dwell on "trifles" like shelling and border clashes. There is a strong desire to take over the entire region, thus realizing the "final solution to the problem." But it is unlikely that it will be so - even if Baku succeeds in its plans.
The Karabakh conflict has taken too long
history
armed confrontation, so that it can be completed with a single military operation (or even a series of such). The whole tragedy of the situation is that both Armenians and Azerbaijanis consider this land their own, primordial. And its final and irrevocable loss will be perceived as a national tragedy and an indelible shame. This is the moral and psychological side.
Another aspect is that 150 thousand people now live on the territory of Nagorno-Karabakh, or Artsakh. Almost all of them are Armenians. Moreover, unlike 1991, today it is not just a kind of territory, but actually a full-fledged state - albeit small, albeit unrecognized. It has not only its own president, parliament and government, but also its own armed forces - the Defense Army of the Republic of Artsakh. This is at least 20 thousand fighters. The mobilization potential of AORA is estimated at 30 thousand more - after all, military service in the unrecognized republic is obligatory for all men.
Now let's try to assume what will happen if, under the pressure of certain circumstances (military defeat, demands of the world powers behind the parties to the conflict), Nagorno-Karabakh becomes Azerbaijani not only de jure, but also de facto. That is, it will be taken under real control by the army of Baku and Ankara supporting it. There is practically no doubt that this will be followed by a mass deportation from there of Armenians, that is, practically the entire present population. Will all one hundred and fifty thousand people living in Artsakh (of which at least a third are more or less combat-ready potential fighters) accept such a fate meekly and resignedly? This raises huge doubts.
The geographic and natural conditions of the Caucasus are extremely conducive to sabotage and guerrilla warfare. Those who have not resigned themselves to the "occupation", who have lost everything they have acquired, who are eager to avenge their dead relatives and friends, will simply go to the mountains, where there are probably already prepared bases for maintaining a long and persistent guerrilla. People who know every stone, every path, have military training and combat experience, as well as high motivation to fight, will become a very big problem for those who came to the land that they consider theirs.
It is well known that any serious partisan movement has a chance of success only if it is constantly and generously fed from the outside, from the "mainland" from where
weapon
and ammunition, new fighters and instructors. In this case, Armenia will almost inevitably play a similar role. Yes, at the official level, Yerevan, most likely, will completely deny its own involvement in the "people's avengers" of Artsakh, but this will in no way prevent it from secretly supporting and ensuring their activities.
At the moment, Ankara claims that there are allegedly "specialists" (including those in the tactics of guerrilla warfare) from the Kurdistan Workers' Party in the ranks of those fighting against Azerbaijanis in Nagorno-Karabakh. It is clear that the Turks see Kurds at every step, but the PKK representatives are ready to fight against Ankara and the armies and regimes it supports wherever possible. And if even now they are not in Karabakh, then if it falls under the Azerbaijani-Turkish control, they can certainly appear there - with all their extremely rich combat experience.
In turn, the Turkish side, which has an enormous history of confronting the PKK units, will not fail to transfer its own specialists in counter-guerrilla warfare to a new theater of war with it. This will, of course, lead to a new escalation of violence and further escalation of the conflict. On the part of the insurgents, "sympathizers" will catch up, Ankara may well send its mercenaries there from Syria and Libya. Ultimately, all this will inevitably result in a new round of armed confrontation, perhaps without large-scale battles using massive armored vehicles and artillery forces, but with numerous casualties on both sides, the number of which will multiply every day.
Be that as it may, the statements that the conflict in Nagorno-Karabakh has no military solution are not empty words, but a statement of the real state of affairs. Without a political settlement that suits all parties at least partially, the war will never end there. It will simply change its forms, continuing to take lives.