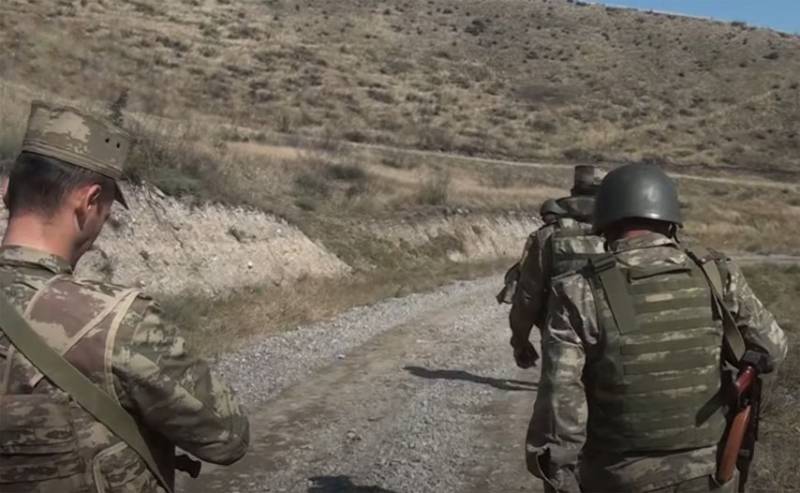 Azerbaijani troops in the area of ​​the village of Sugovushan
It became known that the Minister of Defense of the Republic of Armenia David Tonoyan today had a meeting with the French Ambassador to Yerevan Jonathan Lacotte.
The press service of the Armenian military department notes that Tonoyan expressed gratitude to France "for an impartial position and efforts aimed at resolving the conflict situation."
The French ambassador, addressing the Armenian defense minister, stressed that France calls on the parties to the conflict to a ceasefire and to negotiations without any preconditions.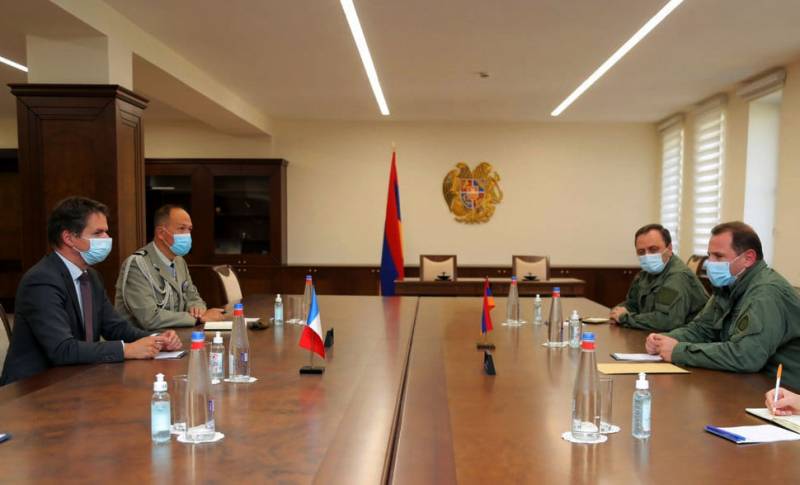 He also reports that the Azerbaijani and Armenian foreign ministers accepted the invitation of Vladimir Putin and arrived in Moscow for consultations and a possible start of the negotiation process. It is known that Russian Foreign Minister Sergei Lavrov is already holding a meeting with his colleagues from Baku and Yerevan Jeyhun Bayramov and Zohrab Mnatsakanyan.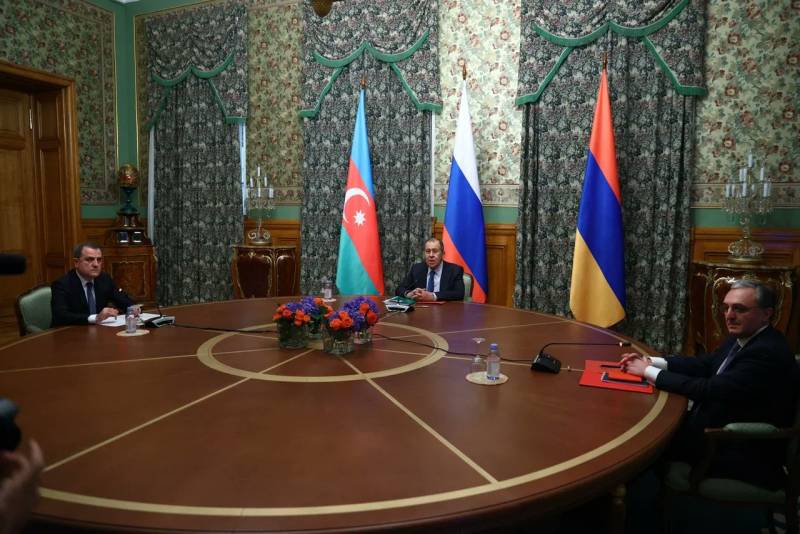 Statements appeared in the media, which spoke of a possible meeting of Vladimir Putin with the foreign ministers of the Transcaucasian republics. However, at the moment, the Kremlin notes that such a meeting is not on the schedule of the head of state.
It is important to note that it was Moscow that became the city where the officials of Armenia and Azerbaijan found themselves at the same table - for the first time since the beginning of a new phase of the conflict in Nagorno-Karabakh.
And just a few minutes ago, the Ministry of Defense of Azerbaijan disseminated messages that another settlement in the conflict zone had passed under the control of the country's armed forces. This is the village of Sugovushan, which belongs to the Terter region.
It is also reported that Azerbaijani troops destroyed the enemy's electronic warfare equipment in the conflict zone. The following footage is cited as evidence of this statement:
It is alleged that in one of the directions the Armenian side has lost the ability to set up radio-electronic interference and interfere with the communication channels of the Azerbaijani troops.