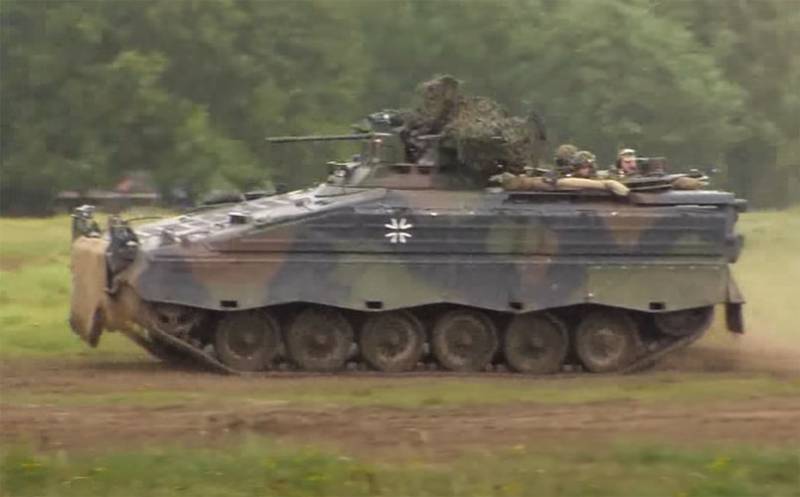 The German Bundestag has approved the purchase of new thermal imaging surveillance systems for Marder infantry fighting vehicles. Up to 244 pieces of equipment will be upgraded of this kind.
Writes about this Polish edition of Defense 24.
For 244 new thermal imaging systems for the Marder BMP, taking into account the installation and a set of spare parts, the German military department will pay about 27 million euros. This technique, which has been operated by the Bundeswehr since the early 70s, received such devices earlier, as part of planned upgrades. Today they are mainly used in the Marder 1A3 version and also partially in the Marder 1A5. Currently used devices of this class are outdated, so it became necessary to replace them.
This is another element of the process of improving German infantry fighting vehicles, implemented in recent years. In particular, earlier such BMPs received new communication systems. In addition, they were adapted for firing from the open hatch of the Spike / LR-LR2 ATGM instead of the outdated Milan anti-tank systems.
It is worth noting that the Germans are investing in the Marder BMP, despite the fact that the Bundeswehr should soon receive 350 new Puma infantry fighting vehicles. Berlin, it seems, came to the conclusion that the introduction of new technology simultaneously with the modernization of the existing one, which is soon planned to be removed from service, does not contradict logic in any way. Moreover, this is a prerequisite for the maintenance and gradual development of defense capabilities, because the Marder BMPs remain in service with the Bundeswehr until 2030.
This technique was created in the late 60s. In terms of the degree of security, it surpassed at the time of adoption all Western counterparts that existed at that time, and the high speed made it possible to use these BMPs together with
tanks
Leopard.