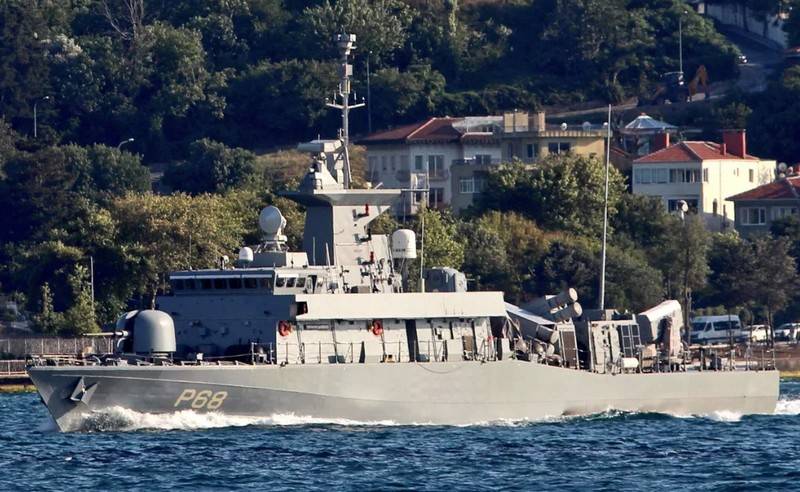 The Ukrainian Navy will still receive British missile boats for service. According to Ukrainian media, Kiev and London signed a memorandum providing for the "re-equipment of the Ukrainian
fleet
".
According to publications, the signing of the preliminary document took place during an official visit to London by Ukrainian President Volodymyr Zelensky. On the Ukrainian side, the memorandum was signed by Defense Minister Andriy Taran, on the British side - by Ben Wallace, Secretary of State for Defense of Great Britain and Northern Ireland.
The full details of the document are not given, it is known that it provides for cooperation between Ukraine and the UK in the defense sector, including the attraction of financing for the needs of the Navy by the British Export Credits Guarantee Department (ECGD). The amount allocated by London is £ 1,25 billion ($ 1,6 billion) and is issued for a period of 10 years.
Under this loan, eight boats will be built according to the British project, as well as the port infrastructure for basing these boats in Ochakov.
Nothing has been reported about the boat project yet, but Kiev has already indicated its wishes. According to them, the boats should have a length of 50 meters, a displacement of 400 tons, a full speed of 35 to 50 knots. The main armament is called the anti-ship missiles of foreign or Ukrainian production "Neptune". Each boat must carry eight anti-ship missiles.
The construction of boats will be carried out first in Britain and then in Ukraine. The first two boats will be built by British shipbuilders, the remaining six by Ukrainian ones. As for the Ukrainian enterprise, which will be engaged in construction, the information is different. Some sources say that it has not yet been determined, some call the Nikolaev shipbuilding and shiprepairing plant "Nibulon" (until 2012 - Shipyard "Liman").
When the construction of these boats will begin and how long it will take is not yet known.