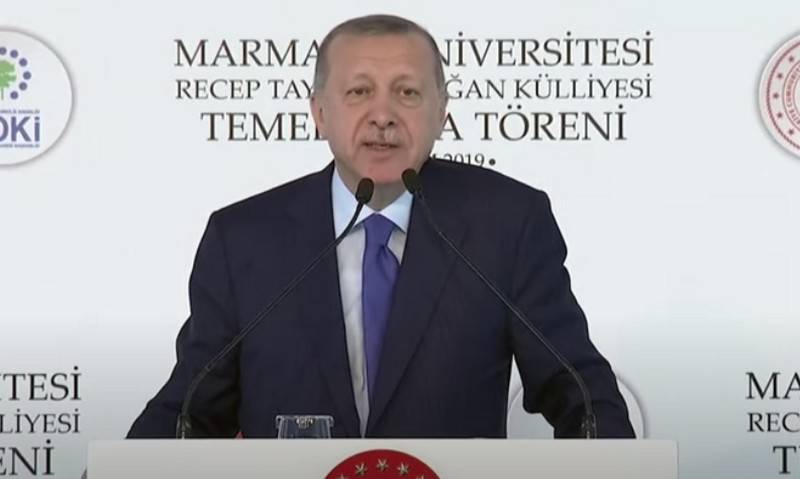 The only way to resolve the Karabakh conflict is to completely end the "Armenian occupation" of the territory of Nagorno-Karabakh. This was stated by Turkish President Recep Tayyip Erdogan.
Speaking at the Turkey-Africa business forum, Erdogan stressed that the uncompromising actions of "spoiled" Armenia turned the conflict into a kind of gangrene, and the only way to end the conflict is to end the "occupation" of these lands by Armenia. He recalled that Nagorno-Karabakh -
historical
the land of Azerbaijan, which Armenia has occupied for 30 years. At the same time, the Turkish president again stated that Turkey is on the side of Azerbaijan and will support Baku in this conflict.
Turkey wholeheartedly supports Azerbaijan's just struggle for the liberation of its lands
- quotes the Anadolu agency as saying Erdogan.
The Turkish leader did not explain who Armenia is "spoiled" by, most likely this expression meant Russia, but in this case Erdogan should have added that Azerbaijan is also a "spoiled" state, only from Turkey's side. Note that at a time when Moscow declares the need for negotiations, Ankara is openly on the side of Baku.