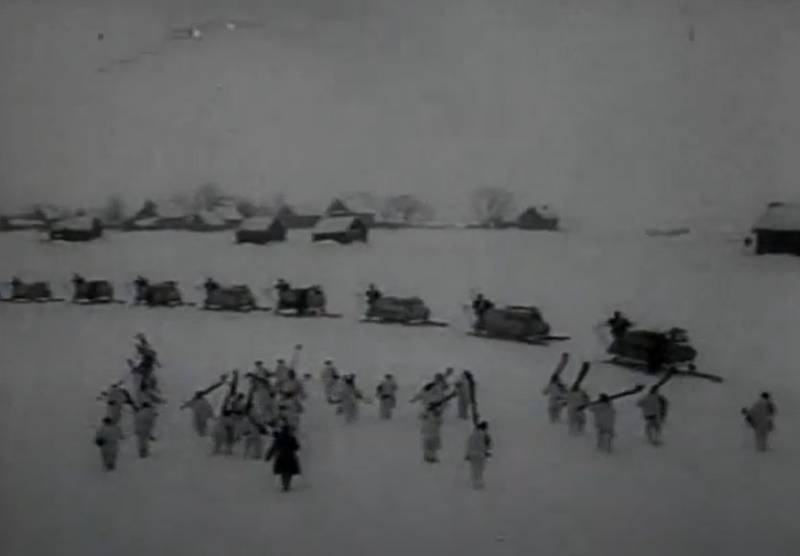 Almost everyone in our country knows (at least "heard something") about the feat of Alexander Matrosov during the Great Patriotic War. The real feat of a real hero is to close the enemy embrasure with your body. But not everyone knows that during the war years this kind of feat was by no means the only one.
In Veliky Novgorod, near the Volkhov River, there is a monument on which you can read the names of three Heroes of the Soviet Union - Kuznetskstroevites. These are Leonty Cheremnov, Alexander Krasilov and Ivan Gerasimenko. The whole Novokuznetsk once knew these names. Three heroes from Stalinsk. This is how this city was called during the Great Patriotic War.
In January 1942, privates Krasilov and Cheremnov, as well as Sergeant Gerasimenko, as part of a reconnaissance group, performed assignments behind enemy lines. Having passed through the enemy's forward positions, the Red Army destroyed several enemy firing points, violated the communication lines of the Nazis, but ultimately ended up in fact under the crossfire of the Nazis. Machine guns beat mercilessly, which could lead to the complete loss of personnel of the scout group. Then the guys from the head patrol (those same three from Stalinsk) went to their feat. They closed the embrasures of three enemy bunkers with their bodies, which paralyzed the enemy's ability to conduct heavy fire.
Plot from Novo TV: