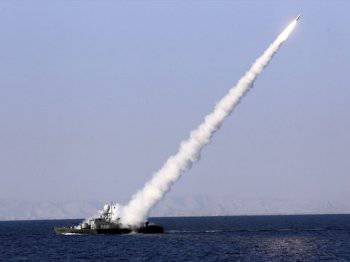 The United States plans to continue the creation of a missile defense system (PRO) in the Persian Gulf, reports RIA "
News
"With reference to State Department spokesman Patrick Ventrell.
The states operate in the region in collaboration with a number of Arab countries. The missile defense system they are creating is designed to protect hydrocarbon deposits and the corresponding infrastructure from the missile threat emanating from Iran. The system will include US early-warning radars, interceptor missiles, US Navy ships with Aegis anti-aircraft systems. All of this will be coordinated by a single command and information center.
Such a decision was caused by a growing threat to US forces and their partners, Ventrell said. Deployment of missile defense in the region will become part of the global US missile defense system. According to the New York Times, the Pentagon has already begun delivering several billion dollars worth of weapons and equipment to the allied countries of the Persian Gulf.
Earlier, the head of the Russian State Duma's international committee, Alexei Pushkov, called this US decision a sign of a possible military confrontation with Iran. However, the PIR Center Vice-President Yevgeny Buzhinsky believes that such a system will be created over the course of several years and one should not attach importance to the implementation of this project.