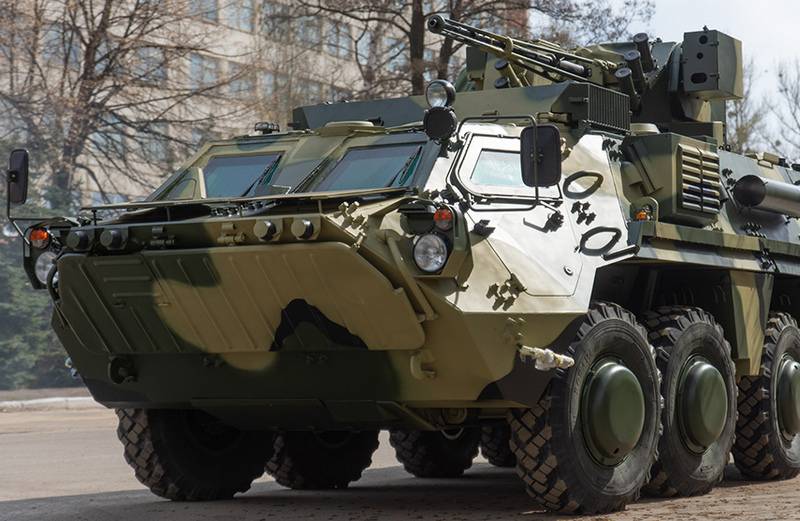 Towers for the Ukrainian BTR-4 will be purchased from a private company. As stated in the message of the Kharkiv Design Bureau of Mechanical Engineering named after A.A. Morozov (KMDB), which produces these armored personnel carriers, the towers will be produced at the private enterprise "Zavod Fregat".
"Zavod Fregat" won a tender for the supply of 15 towers for armored personnel carriers BTR-4, the contract for their supply will be concluded in the near future. According to the agreement, the towers will be delivered in three batches of 5 units in 45, 90 and 135 days, respectively, from the date of receipt of raw materials for their production, design documentation and advance payment.
State Enterprise "Kharkov Design Bureau for Mechanical Engineering named after A.A. Morozov "(KMDB) will purchase 15 sets of BTR-4E towers in assembly from ZAO" Plant "Fregat", for 9 522 725,10 UAH, which must be made according to the design documentation of the customer under the control of the military representative
- said in a statement.
Recall that at the end of April last year, the KMDB launched mass production of BTR-4 armored personnel carriers' bodies after the only supplier of bodies, Lozovskaya Forge and Mechanical Plant, was involved in a scandal with low-quality steel for armored personnel carriers. At the same time, numerous violations were reported in the production of hulls, poor-quality welding and painting.