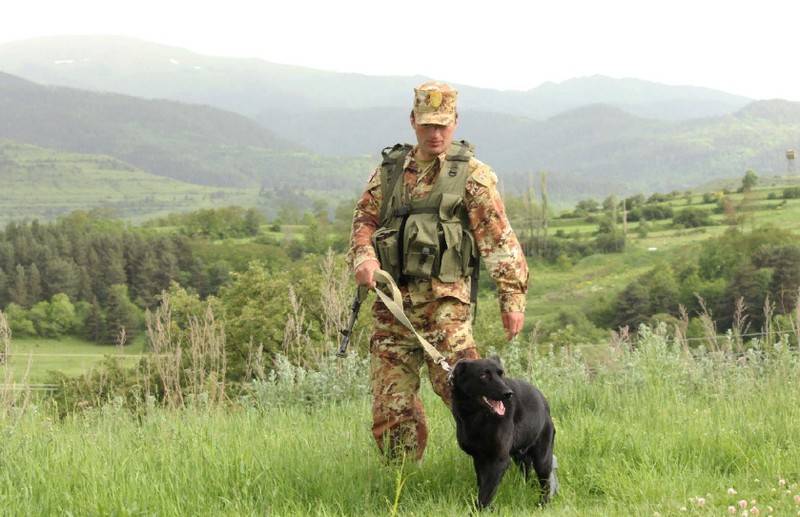 A scandal flares up in Georgia around a section of the border with Azerbaijan. On October 7 this year, the country's prosecutor's office announced the arrest of two former members of the border demarcation and delimitation commission. Ex-employees Iveri Melashvili and Natalya Ilicheva are accused of using "incorrect" topographic maps created outside Georgia to determine the state border of Georgia.
The statement states that when determining the border, allegedly Russian topographic maps were used, and, the state border was determined according to Russian data, and not according to Georgian data. Thus, a territory of several tens of square kilometers, along with three ancient Georgian monasteries, was transferred to Azerbaijan.
The party of former Georgian President Mikheil Saakashvili has already stated that these topographic maps were allegedly planted in the Georgian-Azerbaijani commission with the help of a "secret officer of Russian intelligence". The media controlled by Saakashvili are already in full swing exaggerating the "Russian trace" in this case, stating that in this way Russia wants to embroil Georgia and Azerbaijan.
Russia threw the wrong cards on Georgia to try to destroy the friendly triangle, which includes Azerbaijan and Turkey in addition to Georgia. (...) it can only be beneficial to Russia - against the background of the flaring up the Armenian-Azerbaijani armed conflict
- said in a statement.
The prosecutor's office intends to investigate the entire chain of "Russian wrong maps" getting into the commission, which was used to delimit and demarcate the border with Azerbaijan.