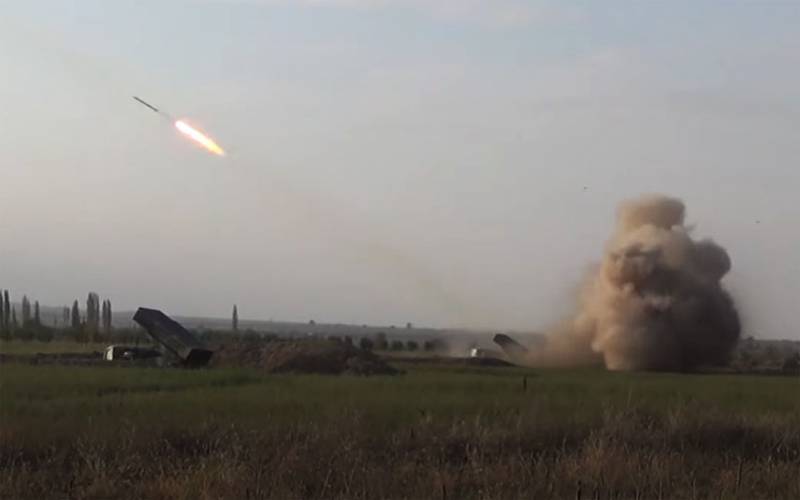 The Azerbaijani Defense Ministry publishes video footage of strikes against the headquarters, infrastructure facilities and the arsenal of the Armenian troops. It is reported that artillery means were used during the strike.
The report states that the strike was carried out at night.
Judging by the published footage (presented below), multiple launch rocket launchers were used.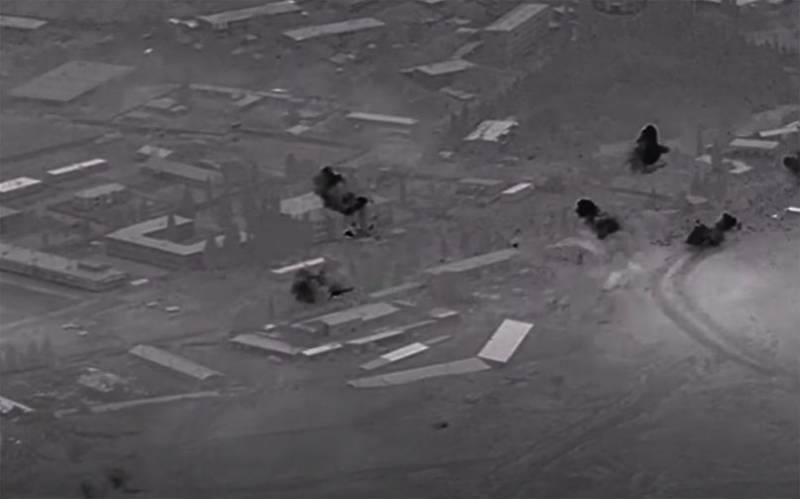 At least one of the ammunition ends up in the main building of the complex. At about 44 seconds into the video, a powerful explosion is captured. Apparently, this is exactly the entry into the arsenal of the Armenian troops - with the detonation of the ammunition that was there.
In addition, the Azerbaijani side reports on the fulfillment of the order of the Supreme Commander-in-Chief Ilham Aliyev on the need to ensure uninterrupted supplies of food, uniforms, household items, as well as fuel and lubricants, equipment and ammunition to the troops. Added:
There are no problems and difficulties with the material and technical support of combat operations.
This statement appeared about a day after the Armenian side announced the destruction of fuel and lubricants warehouses in Azerbaijan. At the same time, it was announced that the Azerbaijani troops had lost the ability to quickly refuel
Tanks
... These statements are denied in Baku.