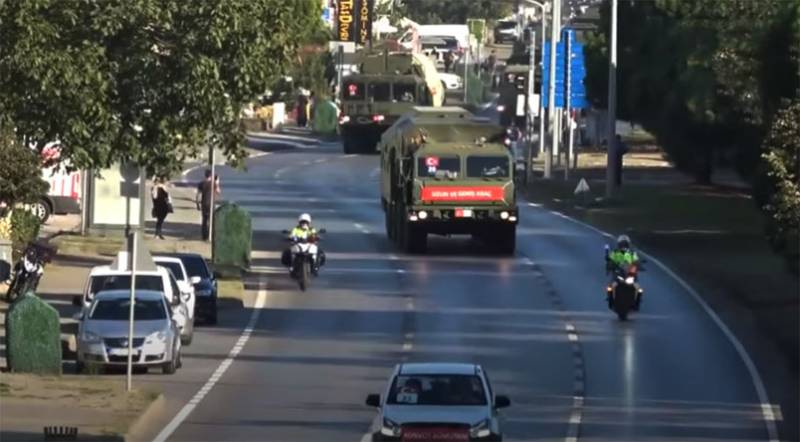 Reports that Turkey has transferred S-400 anti-aircraft missile systems to the north of the country - to the Black Sea coast - aroused great interest in Greece.
The Greek media are discussing statements and footage from Turkey, where it was noted how the S-400 Triumph air defense missile systems purchased from Russia are sent through the city of Samsun to the Black Sea training ground to participate in military maneuvers. We will remind that earlier "Voennoye Obozreniye" published material about the transfer of the S-400 to the Turkish Black Sea coast - to the Sinop region.
It became known that the Greek press now appealed to the country's authorities to find out the following:
Turkey could activate the Russian air defense system to track the aircraft of a NATO ally. Is it so?
In this case, Greece itself is understood as a "NATO ally".
The Greek media write that the S-400 air defense system could be activated in northern Turkey to track the F-16 fighters of the Greek Air Force.
Military experts note that taking into account the distance from Sinop to the western borders of Turkish airspace (at least 850 km), the S-400 air defense systems could not be used to track the flights of the Greek fighter
aviation
over the Aegean Sea.
From the statement:
The performance characteristics of Russian air defense systems, at least previously announced, do not allow the S-400 to monitor the air situation at such distances.
But Greek reporters and activists are not satisfied with such statements. They demand from the country's leadership to obtain from Turkey documentary guarantees that the S-400 was not used to track the Greek military aircraft.