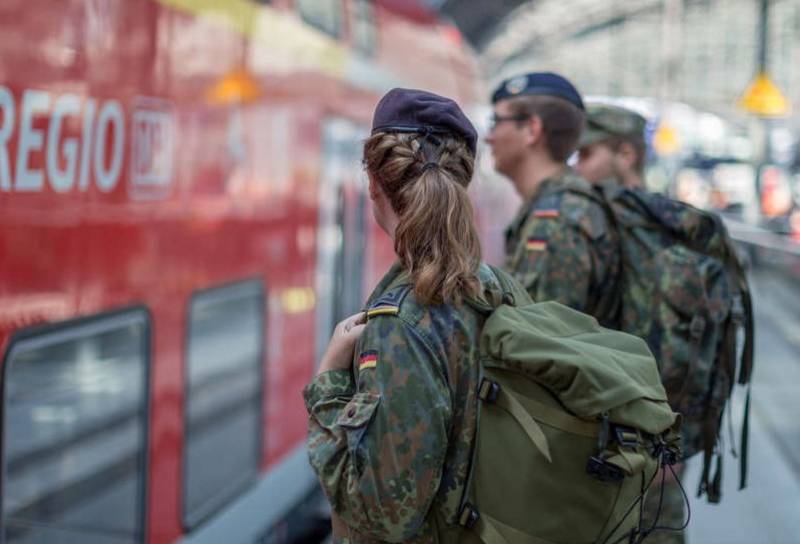 More than 1700 Bundeswehr soldiers are 17-year-old boys and girls. The German Left Party criticizes this state of affairs, noting that the army, where so many minors serve, is unable to fulfill its functions.
This is reported by the German newspaper Rheinische Post, citing information received by the Left Party from the German Ministry of Defense in response to its request.
This information indicates an increase in the number of underage soldiers in the German army. If last year their number totaled 1679 people, then this has reached 1705 fighters. According to the legislation of Germany, like that of Russia, minors are considered persons under the age of 18.
Last year, the number of minors enrolled in the Bundeswehr fell for the first time in many years. Compared to 2017, when 2128 underage soldiers served in the German army, in 2019 the decline was more than 20 percent. Now - growth again.
According to German law, candidates for service in the Bundeswehr must be at least 17 years old. In addition, conscripts under the age of 18 require parental or guardian consent to enroll in the military. A number of restrictions apply to underage soldiers. In particular, they are not used for guard duty and foreign missions.