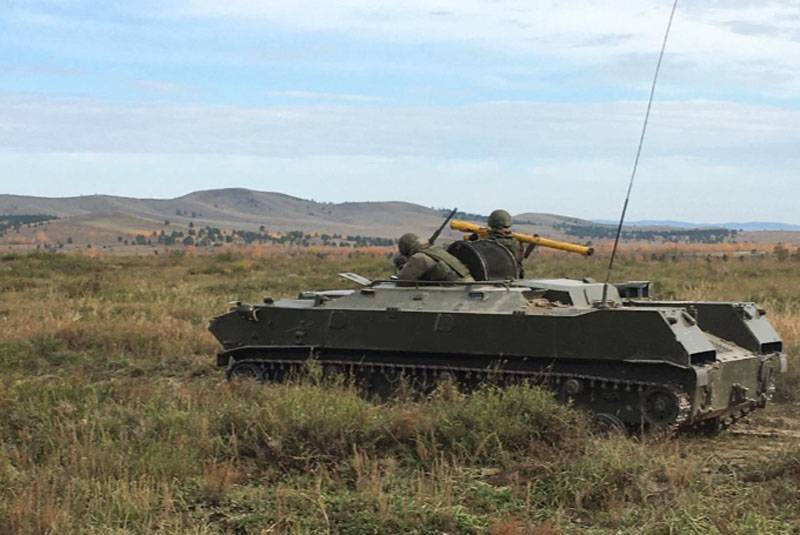 Photos from Russian military exercises
The British edition of Al Quds published an article by Dr. Faisal Al-Qassem, in which he asks the question: "Will Russia be able to destroy the West?"
The author's main message is that Putin has a certain "plan of revenge against the West" regarding the West in general, and the United States in particular. The policy towards the Western world after Putin came to power became similar to the one that existed in the USSR during the pre-Gorbachev period of its existence. Despite all the changes and the transition to Western-style capitalism, according to the author, "the Russians have not changed their anti-Western ideology." The article argues that this is especially noticeable in the way events in the West are covered in the Russian media. According to Dr. Faisal Al-Qassem, "Russia still views the West as an enemy and is still trying to take revenge on it."
And for some reason, the author did not want to consider how the events in Russia are being covered by the Western media.
The main motive of the Russians and Putin himself, as the British press writes, is resentment and revenge for the role of the West, especially the United States, in the collapse of the USSR, which was the main threat to Europe and America.
The author admits that a crushing blow to the Soviet Union was delivered through Gorbachev with the help of the media, political and economic impact on the USSR. Russia was going through many years of chaos and devastation, according to the author of the article, until Putin came to power, who "restored the unity and strength of Russia."
At the same time, it is argued that Putin is trying to influence the foreign and domestic policies of the Western countries, their unity, inciting conflicts through the support of various ultra-right parties and politicians, giving them all kinds of support and being their main ally. Including in the UK. It is argued that even in the completed Brexit "Putin's hand is visible." The author also recalled that Russia had already been declared the greatest threat to British national security.
The West believes that Russia interfered in the US elections and helped Trump to become president, also influenced the European election processes. Trump, according to the author of the article, is seen by Putin as the American Gorbachev, who must and is destined to destroy old America in the event of a new term. And after that the European Union will also collapse. But still, the author still has doubts about who is wagging whom. And there are fears that "Trump, with Russian support, could win the presidential election again, despite all his failures in politics, economics and health."