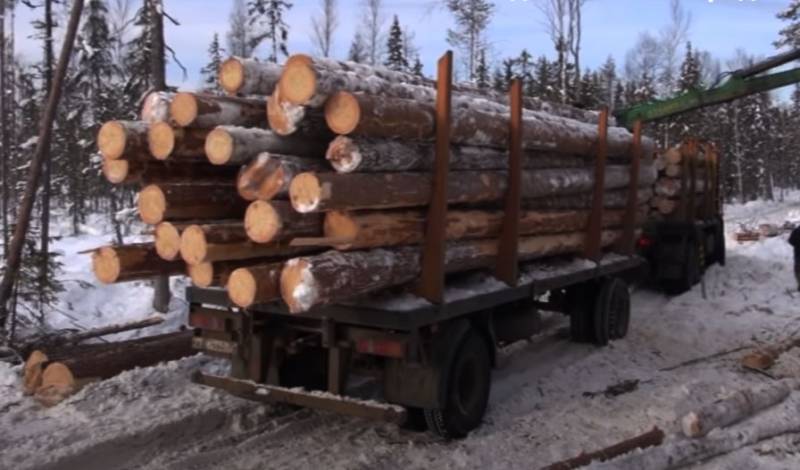 For the needs of the woodworking industry in Finland, about nine million cubic meters of timber is exported from Russia annually - official statistics. Therefore, the ban on the export of Russian unprocessed timber announced by the Russian president from 2022 worried the inhabitants of this northern country. Finnish experts noted that without wood from the Russian Federation, the country's woodworking industry may, if not completely stand up, then lose up to half of its profits.
But according to the Finnish edition of Etelä-Saimaa, expressed in an editorial, there is nothing to fear.
If you look closely, this ban will not have too much impact on the woodworking industry in Finland, whose enterprises are located mainly in the southeast of the country, argue with those experts who saw the threat in the Finnish press. Juha Palokangas, an expert on cooperation with Russia in the timber industry, told Helsingin Sanomat that coniferous round timber, which has been banned, accounts for "only" 15 percent of Finnish timber imports.
The main part of the raw materials for the woodworking industry in Finland is about 60 million cubic meters of domestic timber. True, there is a shortage of birch in the country, of which very little grows here, but the ban does not apply to birch forest. It will be possible to buy wood chips in Russia without restrictions, which are actively used by Finnish woodworkers.
Finnish journalists believe that the export restrictions in Russia, proposed by Putin, are due to two reasons. On the one hand, this measure, in their opinion, will restrict smuggling. Another reason is the desire of the Russian authorities to force the Russian timber industry to be more actively engaged in the processing of raw materials, and not to drive them unprocessed abroad.
It is important to note that the aforementioned publication took into account only the timber that is officially supplied from Russia. The "black market" can be at least twice as large, and therefore in Finland they are expressing concerns about that, if the export of wood from the Russian Federation is completely closed. This will lead to significant difficulties for the Finnish woodworking business, which, by the way, supplies the results of its activities in the form of processed wood and products from it to our country - at completely different prices.