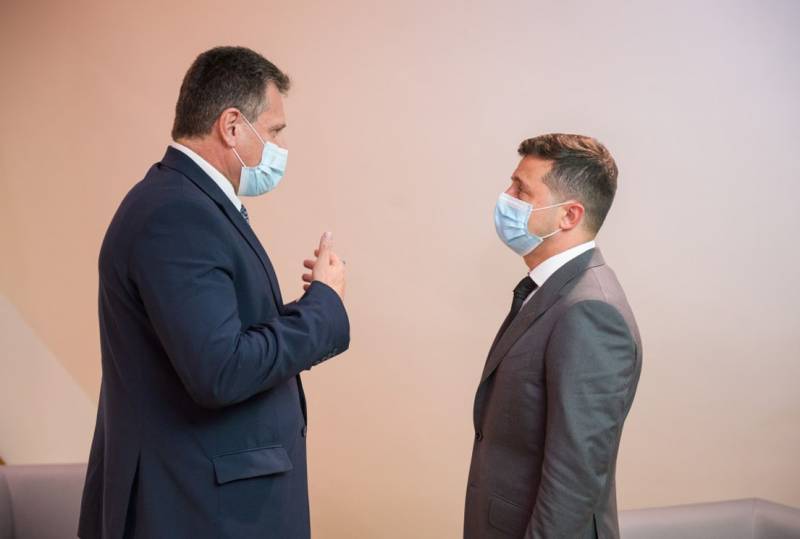 The European press is commenting on the statement by the President of Ukraine Volodymyr Zelensky, made during a visit to Brussels.
The Ukrainian President visited the capital of Belgium to attend the 22nd EU-Ukraine Summit. During this summit, the conversation turned about whether Kiev is ready to support the EU countries on the issue of introducing the next portion of anti-Russian sanctions.
What sanctions are we talking about this time?
And we are talking about the sanctions that the countries of the European Union are going to impose against Russia for the "poisoning of Navalny." On the eve of the British representative in the OPCW said that in the samples of the Russian oppositionist were found "constituents of the substance from the Novichok group." Russia asked for the test results, but there is still no answer. At the same time, Europe cannot answer a simple question from Russia: why were there no "components of the chemical warfare agent" in Navalny's biological samples taken at the Omsk clinic (which was recorded by the German specialists arriving in Omsk), and after Navalny was sent to Germany, these "traces" suddenly appeared?
The President of Ukraine said that Kiev is ready to join the European sanctions against Russia, but on one condition - the publication of the details of this case by the German side.
Zelensky:
I have not seen the details of this case. I would like us to hear the details disclosed by the German side, and then, I am sure, Ukraine will support joining the sanctions.
The European press drew attention to the fact that Zelensky "is not ready now to take the Europeans at their word."
It is noteworthy that against this background Viktor Medvedchuk made his visit to Russia. In an interview with him, the Russian president said that Moscow is ready to donate the coronavirus vaccine to Ukraine for free, as well as take the first step to lift the sanctions - to lift sanctions against a number of large Ukrainian enterprises and companies.