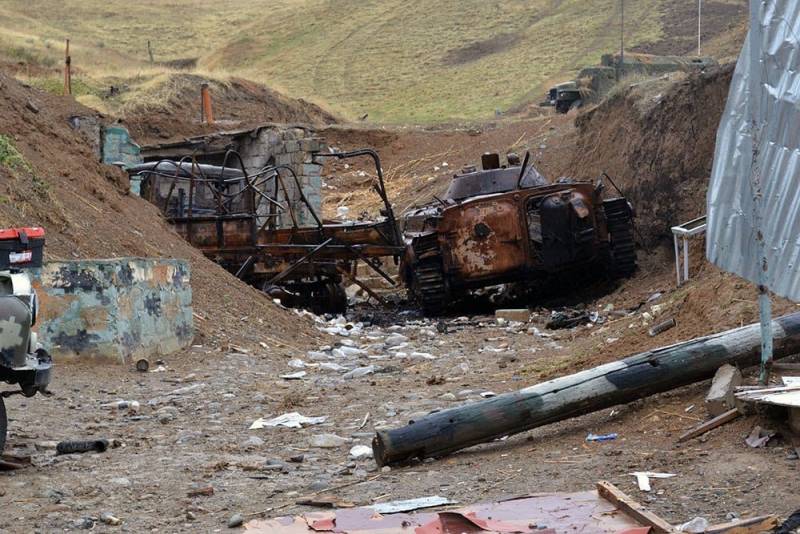 The Azerbaijani army is conducting large-scale offensive operations in the southern direction in the Nagorno-Karabakh Republic (NKR). The Ministry of Defense of Armenia reports this.
Yesterday, for the first time since the beginning of the aggravation in Nagorno-Karabakh, Armenian Prime Minister Nikol Pashinyan visited the unrecognized republic. "Armenpress" was informed about this in its press service. He talked with NKR President Arayik Harutyunyan and senior military officials. Defense Minister of the Artsakh Republic Major General Jalal Harutyunyan reported on the counterattacks and further actions to the leaders of the two Armenian states.
Turkish Foreign Minister Mevlut Cavusoglu said in an interview with the Turkish TV channel TRT Haber that Ankara is ready, together with the Russian Federation, to contribute to the settlement of the conflict in Nagorno-Karabakh. He noted that it should be solved "in the root". At the same time, Cavusoglu transparently hinted that it was time for Moscow to stop supporting Yerevan:
Everyone should be on the side of the truth. There is an occupier and there is a victim of the occupation. Justice is on the side of Azerbaijan. Countries, including Russia, need to be on the side of justice.