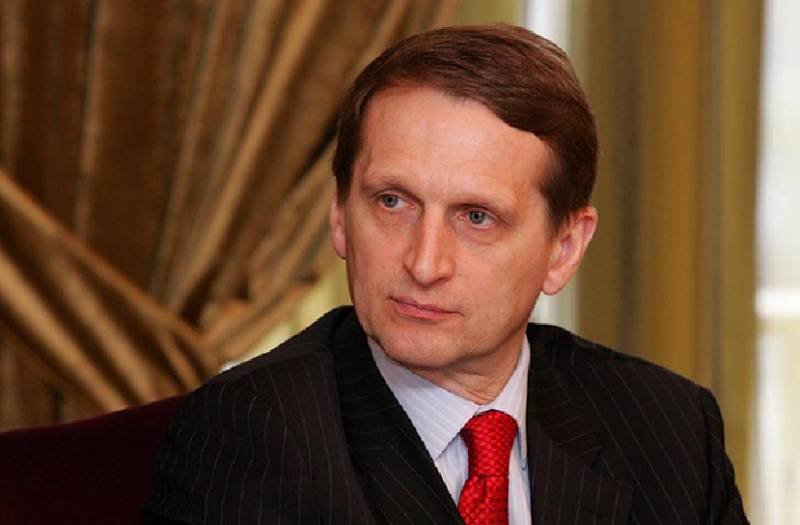 Turkey openly supports Azerbaijan in its conflict with Armenia. This became a fundamentally new external factor in the situation with Nagorno-Karabakh.
This statement by the head of the Foreign Intelligence Service Sergei Naryshkin was circulated today by the press bureau of the department.
Ankara's open and unequivocal support for Baku, but Naryshkin's opinion, has a significant impact on the nature of the conflict in Transcaucasia.
In addition, the armed confrontation between Azerbaijan and Armenia attracts, like a magnet, various groups of radicals, primarily from the Middle East. These people are members of international terrorist organizations. In particular, there is information about the transfer of militants from the Dzhebhat al-Nusra terrorist group to the conflict zone (* banned in the Russian Federation). The head of the SVR says that they have been deployed to Transcaucasia from Syria.
In addition, representatives of international terrorist armed groups * Sultan Murad and Firkat Hamza, as well as Kurdish groups, began to appear in the region. In this case, we are not talking about isolated cases, but about hundreds and even thousands of radicals.
Naryshkin also noted that Russia is not indifferent to the fate of the inhabitants of the Transcaucasian states:
For Russia, as the co-chair of the OSCE Minsk Group, a new war in the region is unacceptable. We are also far from indifferent to the fact that in the course of hostilities representatives of friendly Armenian and Azerbaijani peoples are dying.