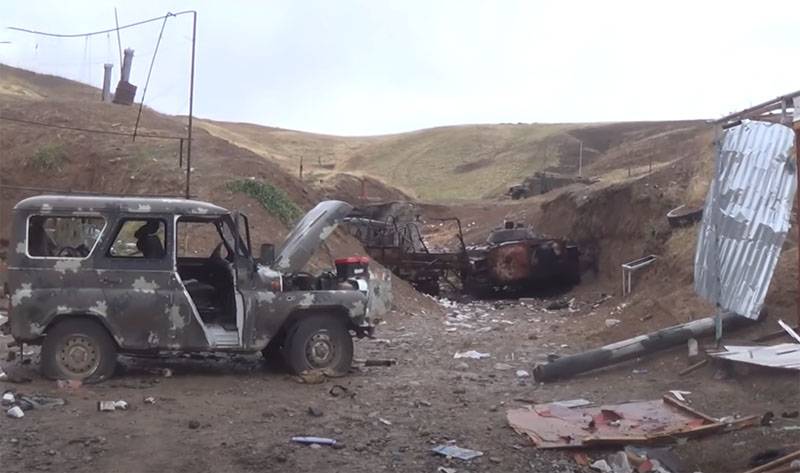 The Azerbaijani army demonstrates footage from the territory of hostilities. The Ministry of Defense of the Republic of Azerbaijan reports that the troops managed to take control of the village of Chakhyrly in the Jebrail region.
According to the administrative-territorial classification of the unrecognized Nagorno-Karabakh Republic, the Jebrail region is part of the NKR Hadrut region. The UN recognizes these territories as occupied by Armenia. That is why the term "de-occupation" is used in Baku.
The footage published by the Ministry of Defense of Azerbaijan shows that little of Chahirla remained as a result of the battles that took place in these territories. Ruined and dilapidated buildings can be seen in a deserted area.
Also, the Azerbaijani military department showed footage from captured enemy positions. In particular, you can see the trophies of the Azerbaijani troops. These are several units of barreled artillery, ammunition boxes, including high-explosive fragmentation shells.
In the frames from the Armenian positions, one can see thrown zinc with cartridges and from under the cartridges. Destroyed army vehicles and armored vehicles are also visible. Among other things, there is an army UAZ vehicle, a mobile communications center and other military equipment in the footage.
The fighting in Nagorno-Karabakh continues for the second week. Azerbaijani President Ilham Aliyev said earlier that the fighting would end only at the moment when "the Azerbaijani territories are completely liberated."