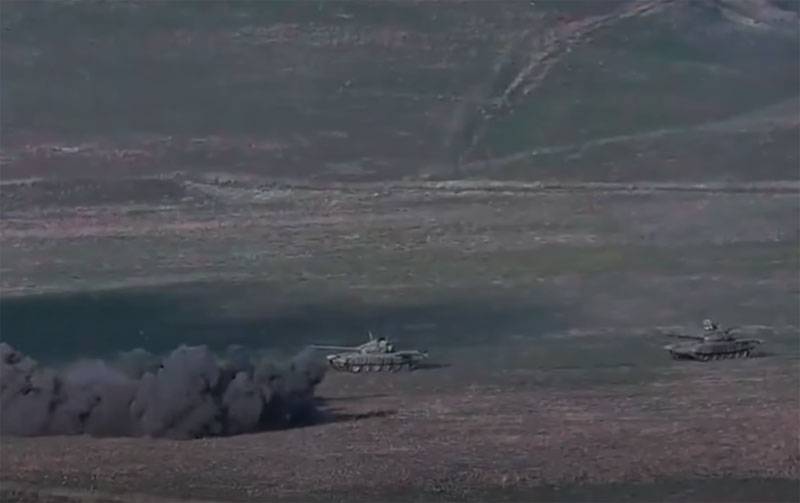 Today, almost all over the world they are watching how the events in Nagorno-Karabakh are unfolding. The American press also draws attention to the armed conflict.
An article was published in The National Interest, which examines the role of armored vehicles in the conflict that flared up with renewed vigor between Armenia and Azerbaijan. The author cites statistics of the parties regarding losses in
tanks
and other types of armored vehicles. The Ministry of Defense of Armenia and the unrecognized Nagorno-Karabakh Republic announced that they destroyed 137 tanks, infantry fighting vehicles and armored personnel carriers of Azerbaijani troops in a week. In turn, Azerbaijan talks about the destruction of 130 tanks and other armored vehicles of the enemy.
Some of them were hit by an ATGM, some were blown up by installed mines, some were destroyed by cannon artillery, some were destroyed using UAVs.
In an American media article:
The fact that dozens of tanks in Karabakh were destroyed in a short time may indicate that the day of the tank is over - that such a platform could be too vulnerable to aircraft and attack drones.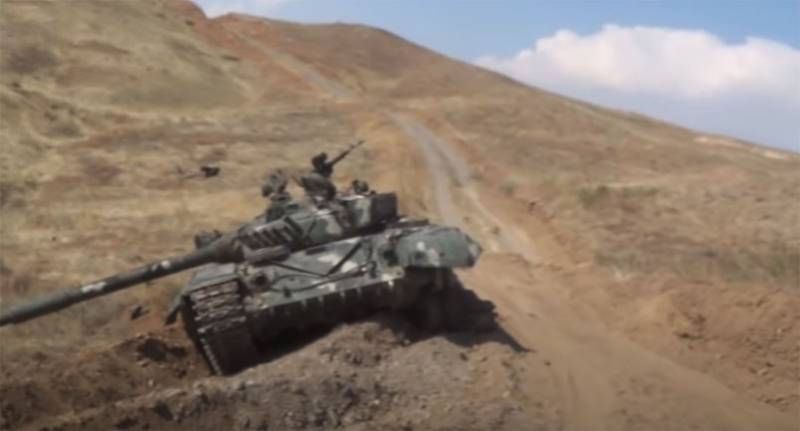 However, the author immediately adds that there is a different opinion. It consists in the fact that the point is not at all in tanks, but in the failure of tactical training.
NI writes that in order to use tanks in the Caucasus, "a special approach is needed." From the article:
But the problem is that the command of Armenia and Azerbaijan, apparently, cannot understand this in any way.
The author notes that if in some armies (for example, in the British) a decision is made to reduce the number of tanks in the troops, then in others (for example, in the Indian) the number of tanks is increased. This indicates that different countries have different approaches. Some are sure that it is precisely the tactical principles of using tanks and other types of armored vehicles that are important in order to achieve success, and not turn armored vehicles on the battlefield into burning matches. Others believe that the time of tanks is over.