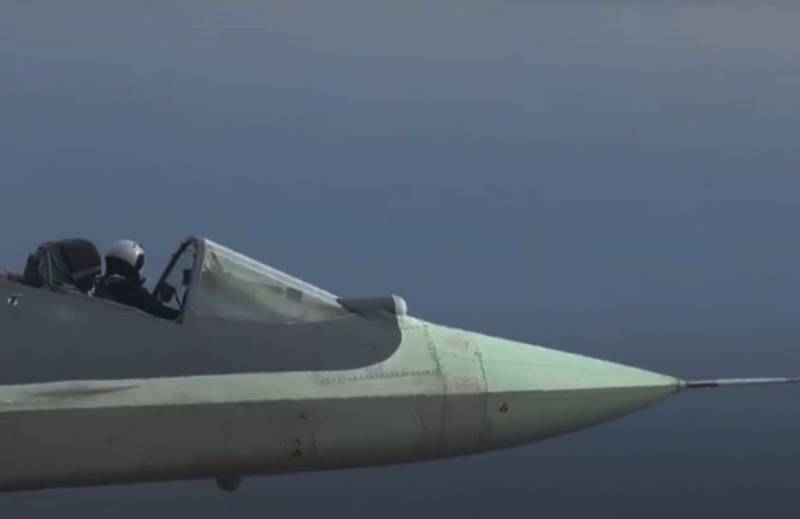 In the American media environment, they drew attention to a fragment of a video released the other day on the channel of the Ministry of Defense and dedicated to the 100th anniversary of the State Flight Test Center. The American columnist Thomas Nedvik published an article stating that a Russian test pilot performed an impressive maneuver. It was piloting the latest Su-57 fighter in the cockpit without a "canopy".
The American journalist called this version of the test flight "a flight in a convertible fighter."
Thomas Nedwik:
The flight of the Su-57 without a "flashlight" was probably associated with the assessment of emergency escape procedures. It can be seen that the cockpit windshield remains in place, and the rear is completely removed, including the frame.
The American military observer also draws attention to the flight suit of the Russian pilot. He calls this flight suit "non-standard" - able to help the pilot withstand extremely low temperatures when flying in "convertible mode".
The American author notes that this flight option resembles a flight made in Britain by test pilot Keith (Keith) Hartley on a Panavia Tornado fighter in 1988 - during the development of the aircraft. Then the British development company reported that the test version was carried out specifically to work out the emergency escape procedure.
Video of the Ministry of Defense, where a fragment of the discussed test flight of the Su-57 is captured: