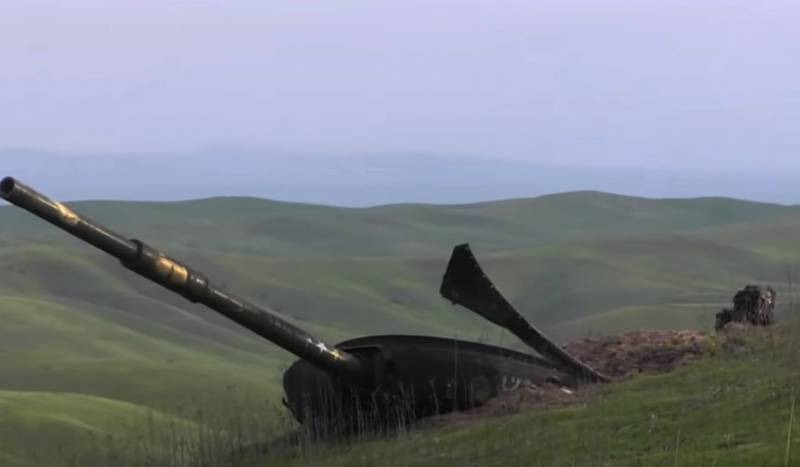 The Ministry of Defense of Armenia shares their vision of how the events in Nagorno-Karabakh are developing. In particular, it is reported that the army of the Nagorno-Karabakh Republic (unrecognized) used a "special tactical technique."
This technique is said to have been to give the enemy the illusion of retreat.
From the statement of the press secretary of the Ministry of Defense of Armenia Shushan Stepanyan:
The enemy, trying to quickly occupy the positions left by the Armenian forces, was trapped. Then, as a result of a powerful artillery strike, most of the Azerbaijani unit was destroyed.
The note states that the Azerbaijani troops suffered heavy losses - only irrecoverable ones - "more than two hundred."
From Shushan Stepanyan's post:
The enemy ended up running erratically.
The NKR stated that a large Azerbaijani detachment fell into a tactical trap, which was organized in one of the most important directions.
The Azerbaijani Defense Ministry traditionally denies losses.
Meanwhile, they continue to publish footage with the use of anti-tank weapons. On the staff of the Armenian defense department - destruction
tank
armed forces of Azerbaijan.
It should be added that on the eve of the President of Azerbaijan Ilham Aliyev said that if there is a need for the negotiation process with international mediation, then Turkey should be included in the group of mediators.