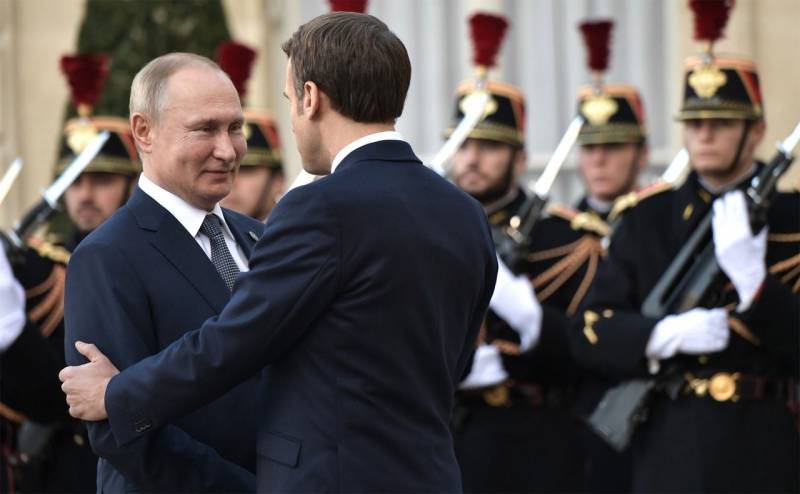 A large French edition of Le Figaro published an article by the columnist Laure Mandeville, in which the author tries to answer the question of how the West can conduct a dialogue with "Putin's Russia."
The article points out that many American and European leaders have tried to build such a dialogue, from George W. Bush and Nicolas Sarkozy to Angela Merkel and Emmanuel Macron.
The Le Figaro article says that, by and large, the dialogue with "Putin's Russia" each time turns into a "real puzzle" for the heads of Western states.
It was noted that the reason for this may be the anti-Western course chosen by the Russian authorities. This course of Laure Mandeville is considered the basis of the legitimacy of the Russian government. It should be noted that for some reason the author of the French edition does not consider the anti-Russian course in the West. The message in the material is something like this: the West "is trying to establish a dialogue, and anti-Western Russia will prevent this, since it is beneficial to the authorities to maintain their legitimacy."
The situation with Navalny is given as an example. The author writes that Emmanuel Macron appealed to Putin with a request to provide clarifications on the "poisoning". Without explaining, and what has to do with Macron in general, the French publication declares that Putin "refused to provide explanations," saying that Navalny could have poisoned himself.
From the material:
It turns out that Putin practically does not take into account the opinion of his Western colleagues, including the French.
Generally speaking, it would be strange to take this opinion as a basis, especially considering that Western leaders are actually constantly exercising what sanctions and restrictions to impose against Russia, not seeing the "beam" in their own eyes.
The article says that Macron's hopes for a dialogue with Putin look "fainter", and the West cannot solve Putin's conundrum.