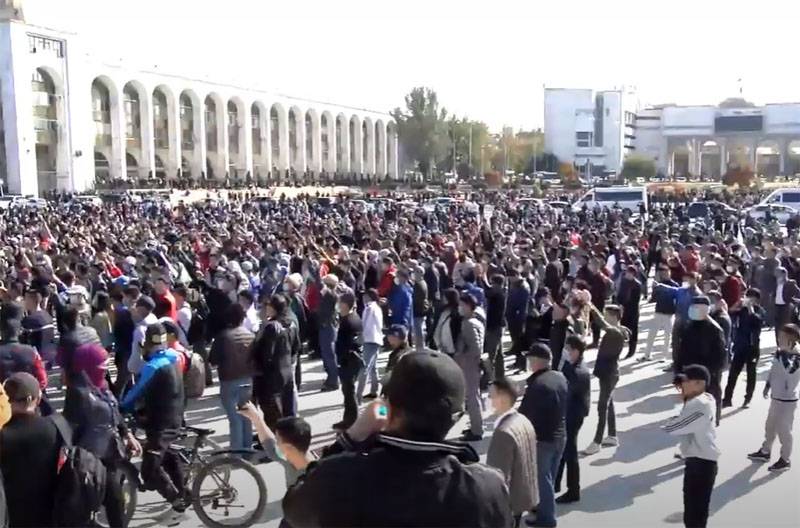 The post-Soviet space continues to be in a fever. The scenario is typical of recent times: mass protests after the election results announced by the country's CEC. If one or several political forces are not satisfied with these results, then they believe that the results should certainly be revised or new elections announced. This is how they acted in their time in Ukraine, this is how they operate in Belarus, for Kyrgyzstan such speeches and protests are also difficult to call a novelty.
To date, according to local news sources, the riots have already led to the fact that at least 13 people are in intensive care, one person has died. In total, about 600 people sought medical help.
Protesters have already taken control of several administrative buildings in Bishkek, including the so-called White House, which houses both the Kyrgyz parliament and the presidential administration.
Against this background, it became known about the release of the ex-president of the country Almazbek Atambayev from the jail of the State Security Committee. He left the building of the remand prison to the cheers of the crowd.
According to the press secretary of the President of Kyrgyzstan, the head of state (Sooronbai Jeenbekov) did not leave Bishkek. At the same time, Jeenbekov was forced to leave the administration building at about 2 am local time.
Today, the president is reportedly to meet with the leaders of 16 parties that participated in the elections. 12 of them said they were dissatisfied with the election results.