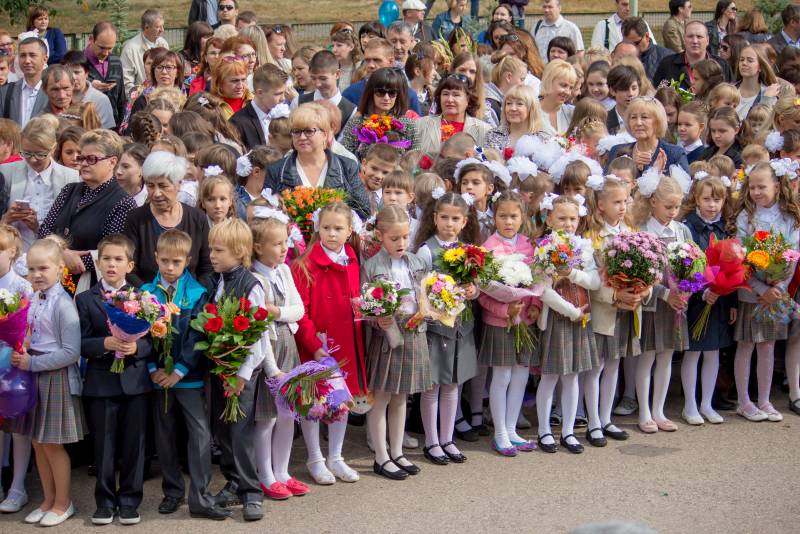 So, he whispered the holiday. And he was, if not with tears in his eyes, then with a taste of bitterness for sure. And on purpose, so as not to spoil it for people, I will speak out later.
What holiday are we talking about? Yes, all about the same: about the day of the Teacher. That's right, not Teacher's Day, but Teacher's Day.
Today is a professional holiday and not a holiday at all. Concerts are not arranged, there is no need, and the covid does not sleep.
Gifts? Don't ... It is forbidden for teachers to give gifts. In law.
Flowers ... Well, yes, especially now. Now pop and other "stars" are just tearfully begging not to throw money away for flowers, motivating this with the slogan: "Than the teacher he throws out the bouquet that he will throw out in three days, it is better to transfer this money to charity!"
They are all caring ... Stars, foundations (especially foundations, of course, they can spend 25% of the money raised on themselves, but they spend even more) - everyone is ready to teach us how to spend our money correctly.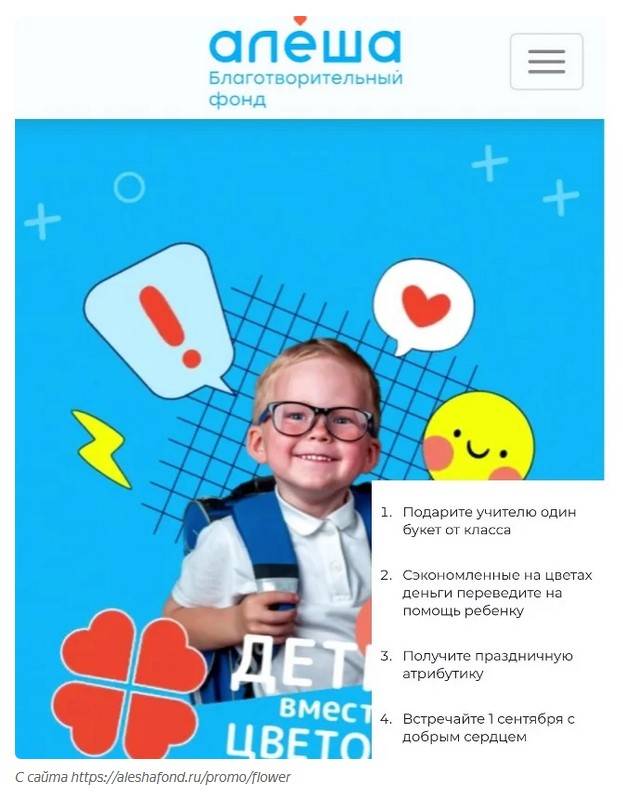 Funds ... Well, it's not for the state to strain itself by treating children, is it? Our state is busy with more useful and important things like treating other people's children, feeding other people's children by forgiving multibillion-dollar debts to their parents.
And for Russian children ... but where does the money come from? For this there are wallets of all Russians. The Russians are strong, they will collect, stretch, save. While statesmen will pull out the countries of Africa, Cuba, Iraq, Kyrgyzstan, Mongolia, Syria, North Korea ... For 18 years, they have forgiven $ 140 billion.
Alien, I will note. Not yours. From our own it is necessary to tear three skins.
And now, probably, the last bottom has been broken, under which nothing will be. There will be no nuclear aircraft carriers and aircraft
tanks
and helicopters, submarines and mainline liners.
None of this will happen. In the best case, cartoons, which we have gotten so good at fighting with lately.
Why not? But because the teacher's salary at the start is the same 12 (twelve thousand) rubles.
And here are Putin's May decrees, which are not decrees to anyone, it turns out. And here are the development programs for you, and here's the chatter for us on TV.
May 7, 2012. More than eight years ago, these decrees were signed, which today can easily be compared with the Minsk Agreements on Donbass in terms of efficiency.
According to the documents that are in the public domain, since 2012, teachers' salaries should be equal to the average for the region and not fall below this level. By 2018, the salaries of cultural workers and college teachers should reach the same level, and that of doctors, university teachers and research workers should be twice the average for the region. In 2012, the gap between the average wages of these categories of state employees and private sector employees was 30-40%.
Year 2020 - 12 rubles.
It is clear that in 2012 some people made promises, and now completely different people are in power, but these are, as it were, presidential decrees. Who, as it were, in a normal country could follow the implementation of his decrees.
But that's normal. And we can not do it in any way, because there are more important things to do. Nobody needs to build gas pipelines, for example. But you can shout loudly about the construction of another empty pipe on TV, but raising the salaries of teachers is not worth it, it is quite obvious.
But it's not so bad.
As you probably remember, when the former prime minister and Putin's right-hand man, Mr. Medvedev, sneered at the teachers at the Territory of Meanings forum in 2016, he said simply the fundamental phrase:
I am often asked about teachers and instructors. This is a vocation, and if you want to earn money, there are tons of great places where you can do it faster and better. The same business. But you didn't go into business, as I understand it, well.
Great, we see that today a teacher at school is a rogue legalized by the state. A person who, in principle, has no right to a good life by definition. Which is not worthy of respect, veneration, even flowers for September 1 and October 5.
What for? He, the teacher, he chose this cross, so let him drag it!
Is this not the bottom?
I'm not advocating the income of flower sellers, no. I am for the approach itself. I am not opposed to the teachers not being overwhelmed with flowers for these two holidays, I am opposed to this being done SO.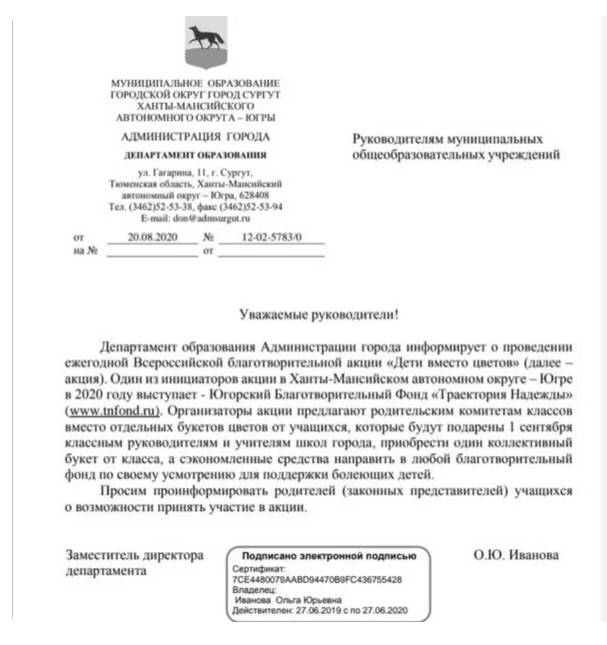 I am opposed to teachers continuing to turn them into an annoying hindrance on the path of life, worthy of nothing but sling mud.
A gift to a teacher is extortion and bribe. Perfectly. All the same they give, but so ... from the class and at a minimum, secretly, through the parent committee. Otherwise, one of the dissatisfied parents will be able to file a statement to the prosecutor's office on the topic that this is a bribe / bribery for good grades.
And again, the conversation is not about gifts, but about what they turned into a person who, in theory, is responsible for building our future. That is, for teaching children.
How beautiful is the appearance of a modern teacher, or rather, a teacher, because men can no longer be driven into this backwater, called education.
A beggar, eternally dissatisfied extortionist who needs an eye and an eye, since all he is capable of is only to tear parents away from important matters, motivating this by the fact that their beloved child must still learn. Sometimes.
Not the most wonderful image, is it? But not only that we do not have another, it is not yet foreseen.
Respect the teacher? For what? For being boring? For constant collection of money for all sorts of "school needs" such as food and security?
By the way, about the security. Teachers gather for it. The directors spend this money. Here, yes, in myself the parent says, who donated this money, realizing that yes, the school must be protected. But more and more information appears on the fact that schools are already guarded. At the expense of the city or region budget. And these fees are just a legalized feeder for directors and their bosses.
I don't know who has it installed in the country, but in my hometown I'm starting to figure it out slowly. It turns out interestingly: kindergartens are guarded, universities are guarded, and for some reason it never occurs to anyone there to collect money from students. Because now everything is free of charge in our country, has died, and security seems to be included in the payment for the semester. But from school you can still feed yourself, that's why there were extortions, there are and will be.
Everyone quickly gets used to good things.
What is left for the teacher? Nothing. Prospects are zero.
A student can really send a teacher, he can refuse to complete a task - he will get nothing for it. You can't put two marks, you can't leave for the second year, now everyone, without exception, will receive a certificate. And if we add inclusive education, when mentally disabled students sit in the classroom with normal children and do what they want, not because they want to disrupt the lesson, but simply because they are disabled ...
In preparing a series of materials on the state of our education, I spoke with several teachers. Everyone is shocked by what the inclusiveness is. Sits in the classroom degenerate and has fun as much as possible He can sit quietly, drawing something of his own, or he can easily walk around the classroom, waving his proboscis ...
Tutor? Do not make me laugh. It is better to look at how much such a specialist in supporting the mentally retarded costs in rubles, and consider the role and responsibilities of such a person.

This is in Moscow. In the regions, it is simply not possible to find those willing to work for a correspondingly lower salary.
As a result, gifts from the inclusive system do not really learn on their own, and even prevent others from doing it.
Most of the teachers put up with this situation, because there is simply no incentive to go somewhere to fight for a brighter future. Well, 580 teachers wrote letters to Putin reminding them that they had been promised salaries back in 2012 that were not at the level of unemployment benefits ... So what? Let's see, of course. I am 146% sure that nothing will happen.
I persuaded my volunteers to conduct a survey in their classes (three primary in three different schools) about their favorite heroes. Heroes, you know, are supplied by the Internet. And I don't know why, but our cartoon heroes are present. Not in the top, but there is. And so - a complete set from Spider-Man to the Avengers.
It's good at least that the heroes are all so ... positive. Fighters against Evil. That is, the Russian spirit is still present. But only for now.
But it's worth talking about children separately, now it's about teachers.
By the way, we had a time in our country when the teacher received the same amount as the doctor and the commander of the Red Army. Yes, all in the same Stalinist era. Damned by dissidents and democrats. But then Comrade Stalin understood who was responsible for a bright tomorrow.
But then the teacher was not needed by anyone. Now there really is nowhere to fall. Because there are no rights, only responsibilities. Because there are no prospects. There are 12 per month, and in a foggy distance, this figure can be increased to 000.
That is, you can grow right up to a worker in the "Magnet" warehouse. And by retirement, catch up with the cashier at Pyaterochka.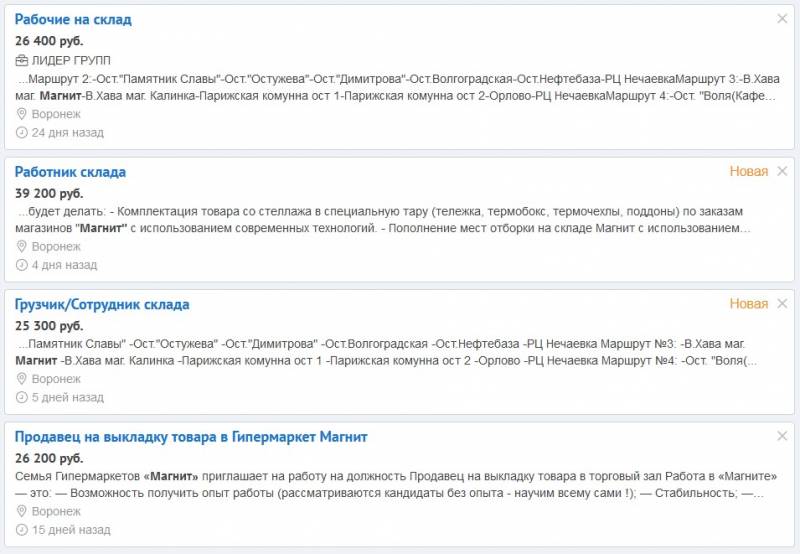 Decent, huh?
Will we have engineers? Will we have constructors? Will we have talented physicists? Chemists? Doctors?
No. We will not have any of this ahead. Yes, there will be very talented managers of the country, brought up in the same Britain. Among the "golden" youth of those who today bury education as such.
Like Mr. Gref, whose statements we will quote later.
Like Mr. Medvedev, who taught teachers all over the country where they should go.
Like Mr. Putin, who does not care that his decrees are not implemented, and some people in the state generally dare to say this.
Everyone is happy with everything. And German Gref's blue dream that the average Russian will have to be able to put a squiggle under the loan agreement and nothing more is not such a fantasy.
So the dead end is still poorly said. The firing wall. But it is worth understanding all the same that the destroyed education system is a destroyed country. This is a reservation like Ukraine, where the system of acquiring knowledge was also thoroughly redesigned. And in the end? We know the bottom line.
It is difficult to say whether it is possible to save what is falling apart before our eyes.
The teacher, who was once the blacksmith of the future, has been relegated to the rank of "educational service provider." For a beggarly salary. Being deprived of everything: respect, reverence, understanding of the significance of his work. They even deprived of flowers. Not at the legislative level yet, but I think this is what we have for now.
One will involuntarily remember first the "Ost" Master Plan of Herr Himmler and the "Dulles Plan". But we'll talk about them in the next part.
These are the reflections after Teacher's day. Sad, but with a perspective for the future.