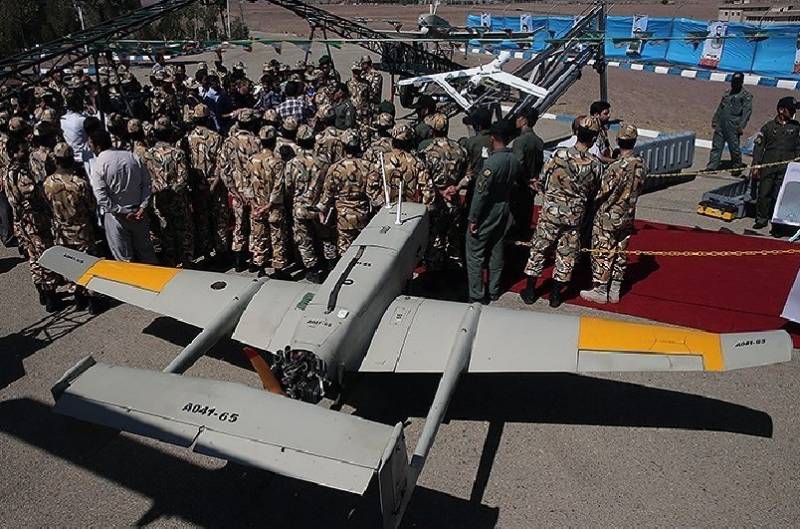 The Iranian army is one of the most powerful not only in the region, but also in the world. A highly developed defense industry allowed her to reach these heights.
This opinion is expressed in the Iranian newspaper Hamshahri. In this case, the publication refers to publications in the Israeli media.
The authors of the article believe that the Iranian military industry has managed to create samples of weapons that are comparable to the products manufactured in Russia. Also comparable to Chinese products. "And some of them are even better."
In particular, Tehran's successes in the production of unmanned aerial vehicles for various purposes are underlined. The authors argue that Iran has become one of the world's leading manufacturers of UAVs, as if bypassing Russia.
The Israeli newspaper The Jerusalem Post mentioned an arms exhibition that was held recently in Iran and showed perfect examples of modern military equipment comparable to the products of the world's leading manufacturers. Thus, Tehran demonstrates to its opponents that the country is capable of existing and developing, despite the sanctions imposed on it.
Mention is also made of the missile weapons and air defense systems presented at the exhibition. Their presence suggests that Iran has everything necessary for both offensive and defensive purposes.
But the highlight of the exhibition, the authors of the article called the demonstration of the American RQ-170 drone captured by the Iranian military in 2011. True, they modestly kept silent about the details of this operation, in which, most likely, Russian-made electronic warfare equipment was used.