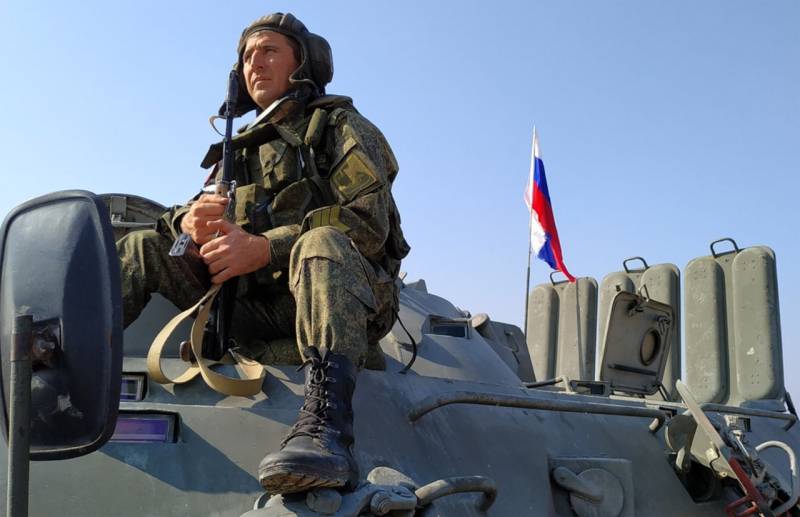 The European and American press are commenting on the statements of Syrian President Bashar al-Assad, which he made for Russian journalists.
We are talking about the material released in the "Glavnoe" program on the TK "Zvezda". Bashar al-Assad shared fresh information about what is happening in the Syrian Arab Republic and his thoughts on the current situation.
Assad's interview with the Russian TV channel attracted attention not only in Russia and Syria, but also in other countries. So, a review of this interview was published in a large Polish edition of Rzeczpospolita.
As it turns out, this publication, like a number of other European media outlets, focused on one statement by the Syrian president.
Polish edition:
Bashar al-Assad said that Syria needs Russian military bases. According to him, the presence of large Russian military bases in the country helps to resist Western influence in the region.
At the same time, in the Western media, the very presentation of the material has traditionally been distinguished by a special message. For example, the five years of the stay of Russian troops in Syria, providing assistance in the fight against terrorism, in the media of Poland and the United States called "the fifth anniversary of Russian military intervention." Not a word is said about the fact that Russian troops are in Syria at the invitation of the country's government, but the American ones do indeed carry out intervention and occupation of some territories.
Bashar al-Assad in his interview noted the illegitimacy of the American military presence, stressing that if it were not for Russia, terrorism would have won in Syria, and the United States would continue to dominate the region and impose its policy.
The Polish media also noted that Assad accuses Washington, some European countries, Saudi Arabia and Qatar of financing and arming militant groups in the Syrian Arab Republic.