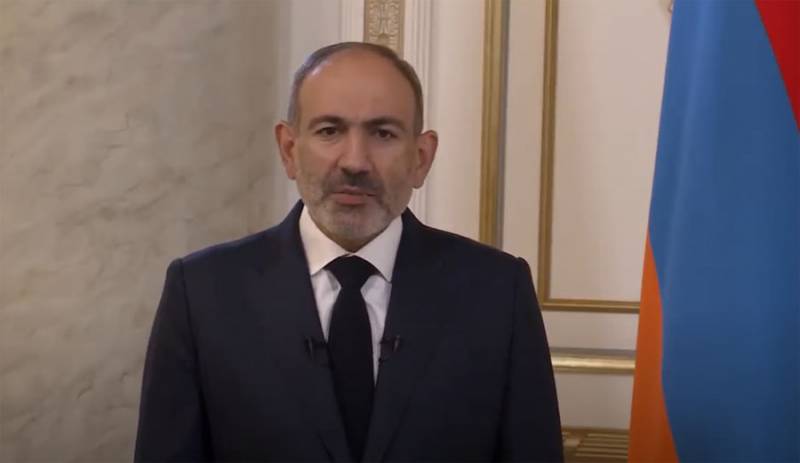 The Prime Minister of Armenia made a statement on the ongoing armed conflict. He traditionally assigned all responsibility for the hostilities to the enemy, adding once again that the Azerbaijani army is supported by pro-Turkish militants, as well as by Turkish regular military personnel. It should be reminded that earlier Nikol Pashinyan stated that the actual command of the Azerbaijani troops in the zone of the Nagorno-Karabakh conflict is carried out by 150 Turkish officers.
This time Nikol Pashinyan said that the Turkish-Azerbaijani troops set themselves the main task - "Armenians", guided by "Ankara's imperialist policy."
Pashinyan:
The Armenians in the South Caucasus are the last barrier that prevents Turkish expansion further than the region's territory. Turkey's expansionist policy extends to other regions as well. Look at Turkish actions in the Mediterranean, Libya, Syria, Iraq.
Pashinyan called on the international community to influence Ankara and added that if this does not happen, then "the Turkish army, as in the days of Sultan Suleiman, will stand at the walls of Vienna."
For reference: Suleiman I (1494-1566), nicknamed the Magnificent - the tenth sultan of the Ottoman Empire. In 1529 he took Buda (the capital of Hungary), laid siege to Vienna and invaded Bavaria. Suleiman's troops failed to take Vienna, but in the end the Austrians were still forced to pay tribute to the Ottomans. In 1552 he took Yerevan.
Meanwhile, the press secretary of the Armenian Defense Ministry Shushan Stepanyan published footage showing the ongoing hostilities in the zone of the armed conflict.
The caption to the footage indicates that the destruction of vehicles carrying Azerbaijani soldiers was captured.