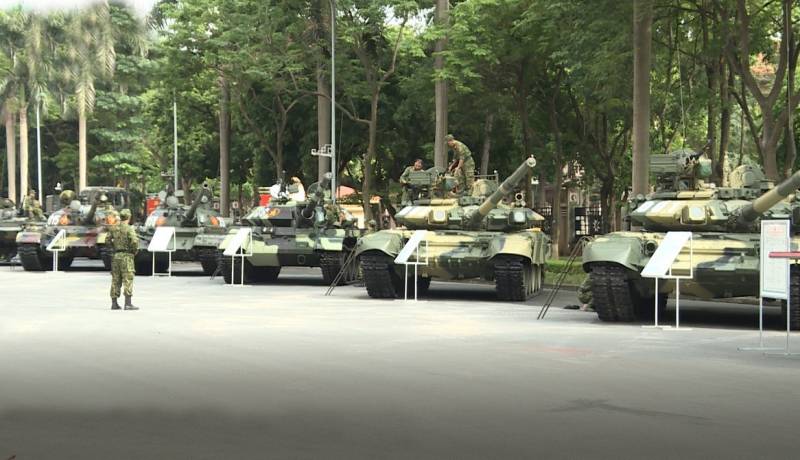 As part of the next congress of the Communist Party of Vietnam, a demonstration of modern samples was organized for the general public
weapons
on the military balance sheet. The most outstanding specimens became the highlight of the exhibition
tank
techniques.
The "star" in the aforementioned event is the two main battle tanks T-90S (including the commander's version of the T-90SK)
- explains the publication BaoDatViet, indicating that they have been officially put into service, as evidenced by the application of numbers on the board.
In addition to the most modern MBT models in the face of the T-90 purchased in Russia, the Vietnamese military demonstrated the T-62, T-54/55 and T-54M.
The highlight of the T-54M is the protection of the vehicle with additional composite armor placed in boxes around the turret, the nose is covered with explosive reactive armor plates produced in Vietnam, the fire control system was developed by Spain at a level corresponding to modern MBT
- notes BaoDatViet, pointing out that work on the modernization of the T-54 is being carried out "urgently according to Israeli technology for transfer to linear units."
Received a new T-62 camouflage. It is expected to undergo an upgrade similar to that of the T-54.