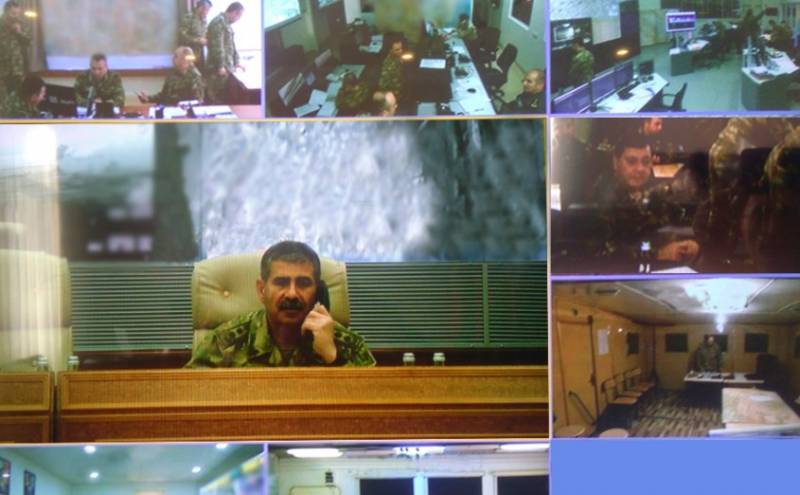 Representative of the Azerbaijani Presidential Administration Hikmet Hajiyev said at today's briefing that the head of the unrecognized Nagorno-Karabakh Republic (NKR) Arayik Harutyunyan was seriously wounded during a visit to the front line. In Nagorno-Karabakh they say that this is not true.
Artsakh President's press secretary Vahram Poghosyan said that Harutyunyan arrived from the front line safe and sound, and shortly thereafter appeared on the air.
Earlier, a number of Transcaucasian media reported about the arrest of the chief of the General Staff of Azerbaijan, General Najmeddin Sadykov. It was alleged that the high-ranking military man was allegedly recruited by the Russian special services and passed on classified information to his supervisors. It was also added that he actively opposed the offensive.
The press service of the Azerbaijani Defense Ministry denied this information. The general is currently on duty, planning and organizing combat operations. In addition, a photo from a military meeting in videoconference mode, in which Sadykov also participates, appeared on the department's website.
When it comes to reports of casualties, it seems that the parties are exercising to exaggerate the real numbers by at least an order of magnitude.
As experts rightly point out, if we take into account the data of the Armenian and Azerbaijani sides on losses for the week, it turns out that they "are approaching the Afghani."
Literally every day, the opposing sides declare hundreds, if not thousands, dead and wounded.
Thus, in the Armenian-Azerbaijani conflict as
weapons
disinformation is in full swing. Moreover, this weapon is actively used by both opponents.
The following should be noted: today, Armenian Defense Minister David Tonoyan made a statement that the shelling by the Azerbaijani armed forces of settlements in Nagorno-Karabakh would lead to "terrible consequences" for Baku. He also denied Baku's information about attacks on Azerbaijani settlements from the territory of Armenia. The minister stated that Yerevan did not use missiles or long-range artillery from here.