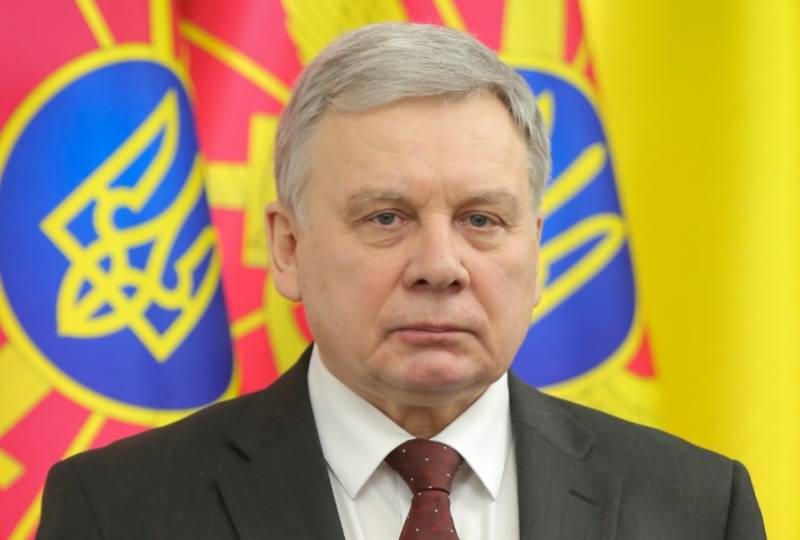 According to the Minister of Defense of Ukraine Andriy Taran, Kiev must create a full-fledged and effective territorial defense. He believes that in conditions when the country does not have enough strength to resist the largest army on the continent (meaning Russian), which, according to him, has already invaded Ukrainian soil, this is the only way out.
This was reported by the press service of the defense department of Ukraine.
The territorial defense system in Ukraine should get a second wind.
- said the minister during his speech dedicated to the celebration of the Day of Territorial Defense.
Taran believes that Ukrainians should be guided by the old folk saying "My house is on the edge - I meet the enemy first". He also stated the need to draw conclusions from the events of the outbreak of the war in Donbass, which he called "the armed aggression of the Russian
Federation ".
The minister noted that the territorial principle of recruiting units is based on a good knowledge of the territory that must be protected from the enemy, and the strong interest of local residents in protecting their native land. The application of this principle, according to Taran, can reduce time and money, because the locations of the units and the location of training centers are located near the places of residence of the fighters.
The head of the Ukrainian defense department referred to foreign experience in saving money. In particular, he noted that the maintenance of territorial defense units in the United States is 6 times cheaper than the maintenance of regular troops, while in Germany there is a tenfold difference.
This year, the Day of Territorial Defense in Ukraine is celebrated for the first time. It will be celebrated annually on October 4th.