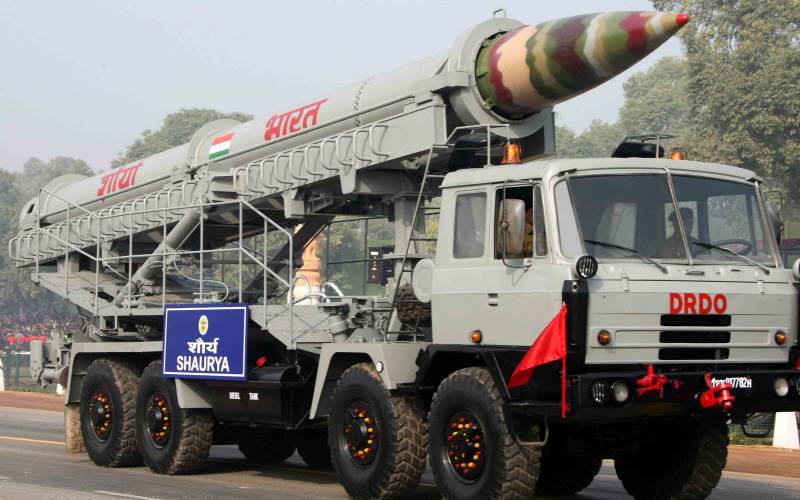 India on October 3 successfully tested the Shaurya medium-range ballistic missile, which is capable of reaching speeds of Mach 7,5.
This launch is the latest in a series of recent tests.
weapons
amid military tensions with China in the Ladakh sector
- explains the Hindustan Times.
As stated, the Shaurya rocket is capable of covering a distance of up to 800 km. It develops its maximum speed on the final flight path, switching to hypersound. It is possible to equip the rocket with both conventional and nuclear charges; the weight of the warhead is limited to 1000 kg. The length of the KR is 10 meters, weight is 6,2 tons. It is equipped with many advanced computing systems and high-precision navigation, efficient propulsion system, sophisticated control and guidance systems.
This kind of demonstration of potential is extremely important to send a loud signal to another nuclear country [...] Our opponents will be even more discouraged from using nuclear weapons
- said the former commander of the Northern Indian Army, Lieutenant General Jasval.
India is positioning a hypersonic option for nuclear weapons as a clear increase in its strategic power.
The launch took place three days after India tested the surface-to-surface supersonic cruise missile BrahMos, whose flight range increased from 290 to 400 km.