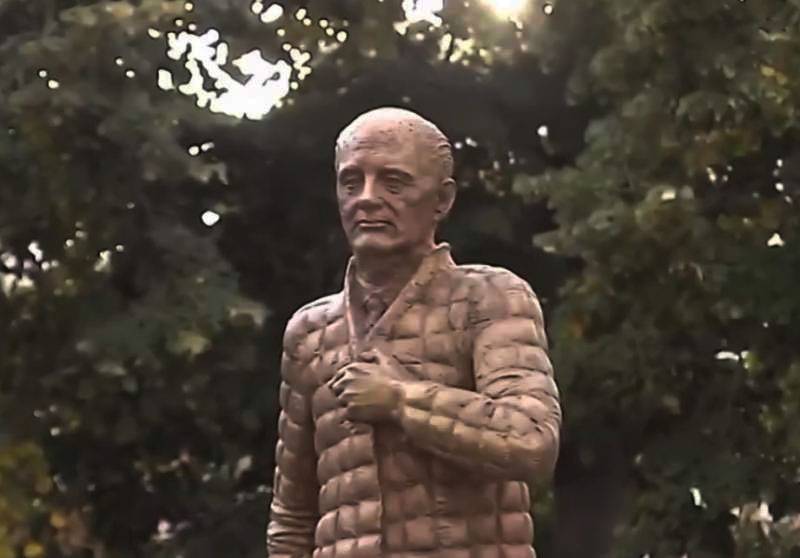 In the city of Dessau-Roslau, located in the German federal state of Saxony-Anhalt, yesterday the inauguration of the monument to the first and last president of the Soviet Union, winner of the Nobel Peace Prize Mikhail Sergeyevich Gorbachev took place. The ceremony was timed to coincide with the Day of German Unity, which celebrated its 30th anniversary this year.
It is reported by the news agency.
TASS
.
On the eve, Vladimir Putin sent a congratulatory telegram to the FRG authorities in connection with the anniversary of the unification of Germany.
A monument in the form of a walking head of the Soviet state was erected opposite the city hall.
At the opening, the mayor of Dessau-Roslau, Peter Kuras, said in his speech that Gorbachev created conditions for perestroika and glasnost, which eventually led to the unification of Germany. And the prime minister of the federal state Rainer Haseloff said that, despite the differences between Berlin and Moscow, German-Russian friendship still exists today.
The author of the monument to Gorbachev was the sculptor Bernd Gebel, famous in the country. It was installed on the initiative of the former head of the city, Hans-Georg Otto. The creation of the monument cost 50 thousand euros. These funds were donated by the residents of Dessau-Roslau.
According to TASS, until this moment in Germany there was not a single monument to Gorbachev in full growth. There was only a bust of the former president of the USSR.