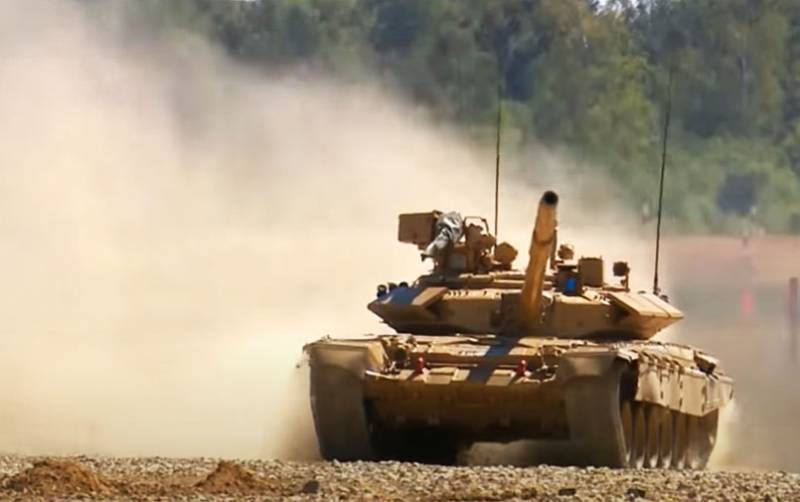 In the Indian media environment, an article was released by the columnist Pushkar Tiwari, who considers the ratio in
tanks
in the Ladakh region. It is a contested region on the India-China border where tensions have persisted lately. The Indian side pulled tank units based on the T-90 in the direction of Ladakh.
In a ZeeNews post by Pushkar Tiwari, "India has a big advantage in the tank component in the mid and high mountains."
From the article:
Tanks T-90 "Bhishma" of the Indian armed forces have an advantage over Chinese light tanks in East Ladakh and the Tibetan plateau. Chinese light tanks, including the VT5, cannot withstand high altitude conditions.
The author of the material in the Indian press makes such a statement, referring to the tankers of the Indian Armed Forces.
For reference: VT-5 is an export version of the Chinese Type15 tank, which is called a mountain tank in China itself. According to the classification, this is a medium tank, although in India they decided to call it a light one.
The statement of the Indian serviceman - the tank commander (his name is not called) is also cited:
If, in the current situation, a tank battle takes place in Ladakh, I can assure you that their light tanks have no chance against our T-90 and T-72.
Indian intelligence previously reported to the Indian Armed Forces General Headquarters that the PLA had deployed its light tanks almost along the entire border line in East Ladakh, right up to the disputed area of ​​Demchok.
An Indian officer, quoted by Pushkar Tiwari, claims that the T-72, T-90 and BMP-2 tanks of the Indian armed forces are capable of performing combat missions at temperatures down to minus 40 Celsius in thin air.
Indian soldier:
In the country of origin of this technology, including the T-90, - Russia - conditions are such that armored vehicles resistant to any cold are created. They can be deployed in almost any landscape and at any altitude.