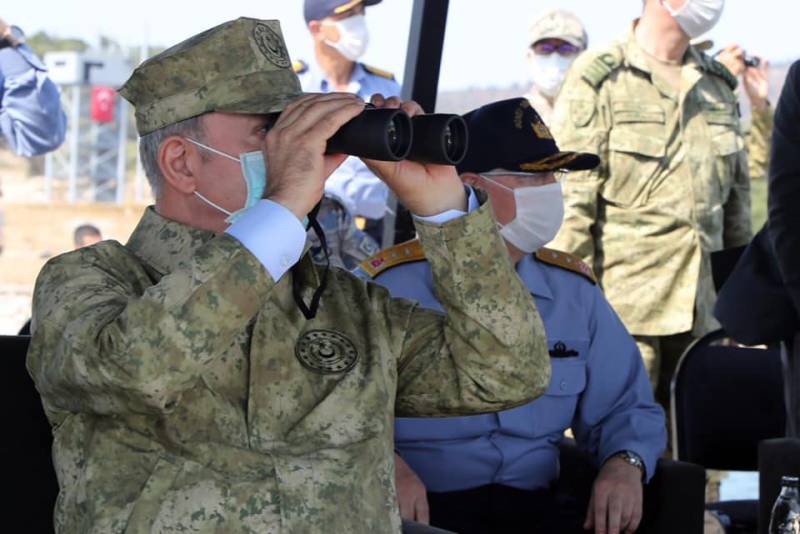 The day before, Armenian Prime Minister Nikol Pashinyan made a statement in which he allowed the entry of a Russian peacekeeping contingent into Nagorno-Karabakh. According to him, this may happen due to the fact that hostilities have not stopped for the second week.
At the same time, it is important to note that during the week the Armenian side lost control over several settlements in the territories adjacent to the unrecognized NKR territories, de jure belonging to Azerbaijan.
According to Pashinyan, the deployment of peacekeepers is possible with a broad discussion in the format of the OSCE Minsk Group.
The journalists asked the press secretary of the Russian President Dmitry Peskov to comment on the possibility of introducing peacekeepers. According to the head of the Kremlin press service, the introduction of Russian peacekeepers into the zone of the Nagorno-Karabakh conflict is possible only if this step is supported by both Armenia and Azerbaijan.
Let us remind that earlier the President of Azerbaijan Ilham Aliyev stated unequivocally that the hostilities would stop only when the Armenian side withdraws its troops and equipment from the regions belonging to Azerbaijan, or is driven out of there. Aliyev did not speak about any introduction of a peacekeeping contingent. It can be assumed that if the Azerbaijani side continues to push the enemy troops, then Baku will not support the introduction of a peacekeeping contingent.
Against this background, experts suggest that in Baku, in the event of the transition of an armed conflict to a prolonged version with protracted battles, they can go to the introduction of peacekeepers with a proposal to include Turkish troops in such a contingent - with the creation of "observation points" of the Turkish armed forces for the same the principle that Ankara uses in Syria. This option, as noted, legitimizes the Turkish presence in the Caucasus and will add "headaches" to the Armenian side.
It should be recalled that earlier Ilham Aliyev called Turkey a fraternal country.