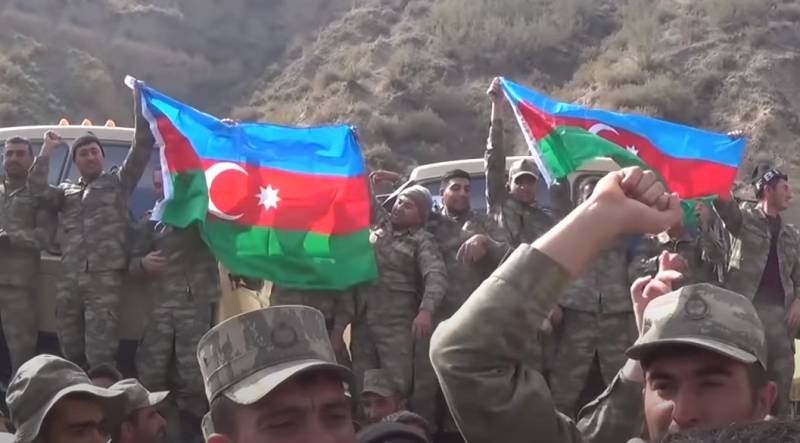 The Azerbaijani Defense Ministry demonstrates footage of the territories taken under its control. We are talking about the village of Talysh. At the same time, a column of automobile military equipment is shown, crushed at one of the mountain passes, military vehicles, which are separately found along the roadbed.
The village of Magadiz was also under the control of Baku. Immediately after that, the head of the republic, Ilham Aliyev, returned to this settlement
historical
name, renaming it Sugovushan.
Video footage from the Armenian side demonstrates preparation for defense on the basis of civilian infrastructure, indicating the approach of the enemy to settlements.
The destruction of civilian objects is captured. It is difficult to call Baku's attempt to destroy the bridge leading from Karabakh to Armenia successful. Judging by the available materials, the strike of the OTRK of Israeli origin LORA fell on the "edge" of the structure. The bridge survived, although earlier the Azerbaijani side announced its destruction. The fence indicates that the bridge is only partially non-functional. In this regard, questions arise about the effectiveness of the use of the Israeli system, which has a warhead weighing 240, 400 (high-explosive fragmentation) and 600 kg (penetrating). There is information about the use of Baku MLRS LAR-160, also of Israeli origin.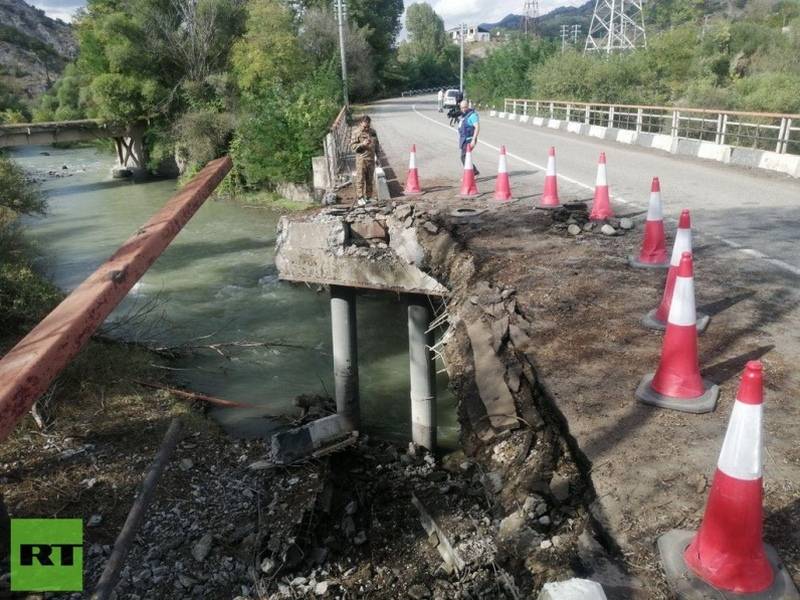 Apparently, the Azerbaijani troops managed to capture a number of strategic heights. At least one video shows artillery shelling at a number of highlands surrounding the Armenian positions.
The footage captured by Azerbaijani drones shows the defeat of armored vehicles and personnel by air strikes. In particular, clusters of
tanks
, which are disabled in turn.
Despite the air superiority of the drone
aviation
Azerbaijan, the anti-aircraft fire of the Armenian troops makes it possible to eliminate a number of targets, in particular, the video, as stated, shows the destruction of the rotorcraft.
In a number of cases, it is possible to strike at the enemy headquarters: as explained in Baku, the destruction of a field command post was recorded from the UAV.
The capture of a group of Armenian soldiers is announced during the capture of one of the strongholds.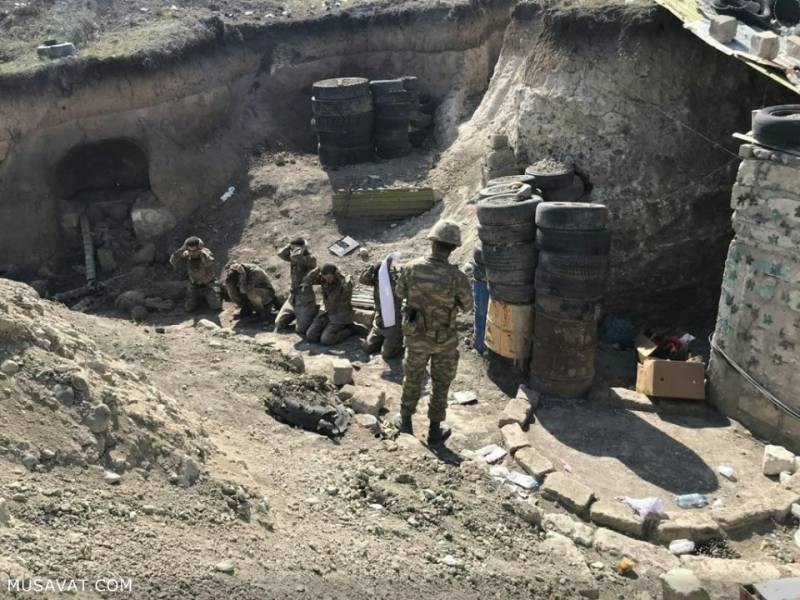 Armenian troops actively use artillery and anti-tank systems, causing damage to the enemy's military equipment.
A number of attacks by Azerbaijani units are "cut off" by fire from an arrow
weapons
... The well-developed fortification infrastructure allows to restrain the enemy offensive.