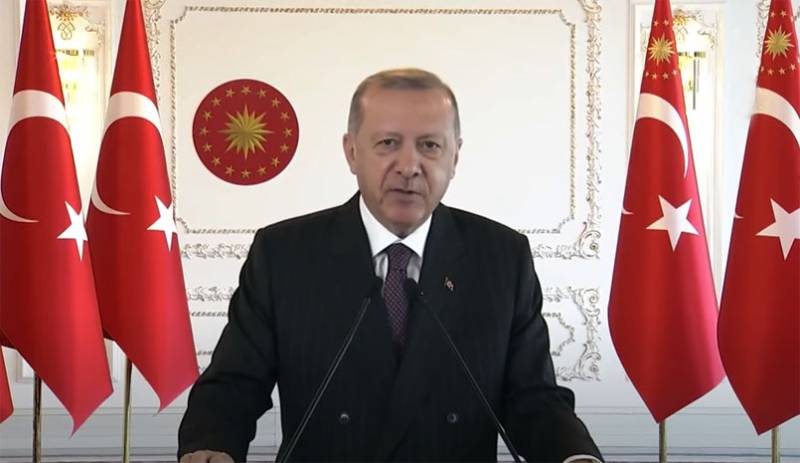 World media comment on the statement of Turkish President Recep Tayyip Erdogan on Syria. Erdogan announced that the Turkish army could begin another military operation in the northern regions of the Syrian Arab Republic. This statement was made by the Turkish president during the opening of the Reyhanli dam in Hatay province. According to Erdogan, Turkey will continue to take all measures to ensure security along its southern borders.
Erdogan:
There are still terrorist-controlled zones in Syria. And these areas must be cleared. Turkish troops are ready for this.
It is important to note that in this case, Erdogan understands terrorists as the Kurdish armed groups - primarily the units of the Kurdistan Workers' Party, recognized by Ankara as a terrorist organization.
Commenting on this statement by the Turkish President, experts note that Erdogan "decided to try on the combat helmet of Sultan Suleiman the Magnificent." It is noted that Erdogan actually announces his readiness to wage war on four fronts at once: the Syrian, Libyan, Caucasian, as well as the front in the Eastern Mediterranean - "for shelf gas fields." Western experts note that for Erdogan himself, this could end badly, since "such a policy with an emphasis on militarism may eventually lose support from the Turkish public."
Against this background, Armenian Prime Minister Nikol Pashinyan once again announced the Turkish military presence in the zone of the armed conflict in Karabakh. According to the Armenian Prime Minister, about 150 Turkish soldiers are in charge of the actions of the Azerbaijani army. Pashinyan called it an unprecedented attack on Nagorno-Karabakh.