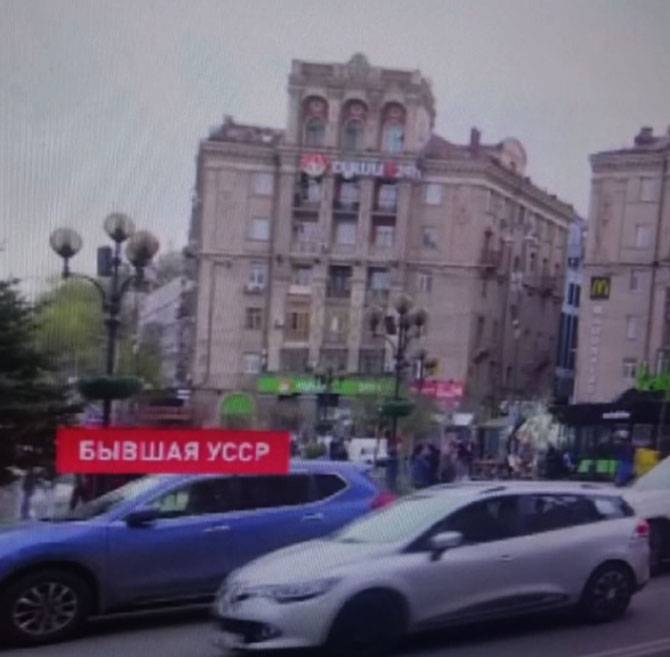 The Ukrainian media reacted with indignation to the report aired on Belarusian television. This is the story of the STV TV channel, which the Belarusian correspondents devoted to the events in Ukraine.
Special attention was paid to the news release of the mentioned TV channel in the Ukrainian media environment for the reason that the Belarusian TV channel signed Ukraine as the former Ukrainian SSR (Ukrainian Soviet Socialist Republic).
The Ukrainian media outraged with such a title, and announced the "unfriendly position of the state media of Belarus." An interesting interpretation of the Ukrainian press, especially when you consider that Ukraine has declared its non-recognition of Alexander Lukashenko as President of Belarus. The Ukrainian authorities openly declared that they support the Belarusian opposition, and added that "new and fair elections" should be held in Ukraine.
Meanwhile, the Belarusian media note that for some reason in Ukraine they do not remember how the 2014 elections were held, when a coup d'etat took place in the country. It is noteworthy that earlier the state mass media of the Republic of Belarus tried to avoid such an interpretation as "coup d'etat", but now, judging by the rhetoric, a lot has changed.
The Ukrainian resource UNIAN called STV employees who used the term "former Ukrainian SSR" "propagandists".
As a matter of fact, there is no error in the title. After all, modern Ukraine is really the former Ukrainian SSR. Only modern Ukrainian activists mention such
historical
communication evokes extremely negative emotions.
For reference: STV is a large Belarusian TV channel that received a state broadcasting license in 2004. Started broadcasting in 2001.